This story appears as part of the Spring/Summer 2020 cover story — Big Solve — in which faculty and staff use the holistic St. Mary's style of education to offer solutions to some of our greatest challenges.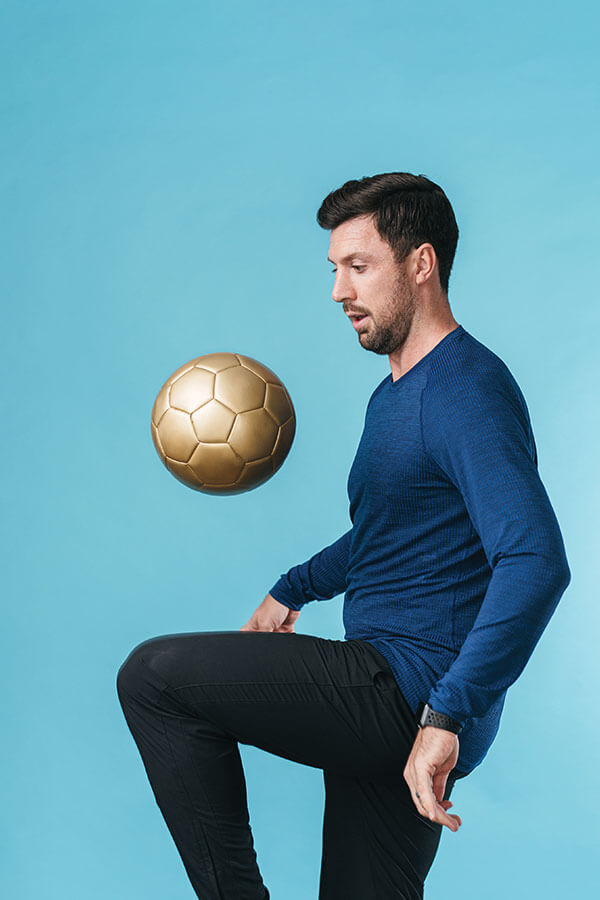 The loss of the opening game of the Fall 2019 Men's Soccer season felt like a make-or-break moment. But it wasn't just the loss that stung — it was the way we lost.
That night, I found that team players had left our bus full of trash. I was angry and disappointed because this wasn't the result of a winning mentality. Our culture needed to change in a big way.
The next morning, on a hot September day, instead of the team taking the day off, we met at the stadium for an extra practice. Every single one of us — staff included — covered a lot of grass that morning in a rigorous session. I definitely struggled the most, but it was a sacrifice for the common good.
For our culture to change, we all needed to practice what we preached, from coaching staff to players. We needed to be reminded of the work we had put in, and the opportunity we had in the season ahead.
After that day, we went on a nine-game winning streak and won 12 games altogether. We qualified, as Lone Star Conference champions, for the national tournament for the first time in program history. We won our first national tournament game, beating top-25 ranked Western Washington University by a score of 5-0.
The season eventually came to an end against California State University, Los Angeles, but our program made history. We broke into the top 10 in the national rankings.
We learned what we were capable of. That season, we learned how to win — and lose — with grace. Setbacks are inherently part of life. Those same lessons that we used to help refine the team's skills and mindset after their early loss, we can take into our own daily challenges to recalibrate and find success.