This story appears as part of the Spring/Summer 2020 cover story — Big Solve — in which faculty and staff use the holistic St. Mary's style of education to offer solutions to some of our greatest challenges.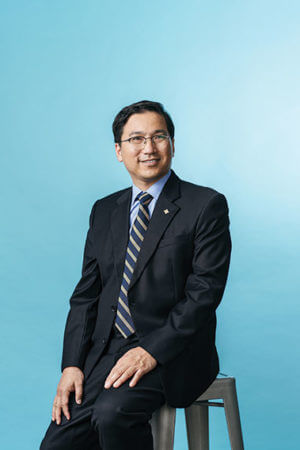 Economic divide — it's the common threat to a global society. For example, mango farmers in Haiti earn 2% of revenues for their labor. That's only two cents for every dollar of mangoes sold. This significant inequity — economic divide — is something which, with practical restructuring, can be diminished for the greater good.
The productivity of labor has been increased dramatically through innovation. But the benefits have not always been fairly distributed — a situation made even more starkly apparent by the economic effects of COVID-19's rapid global spread.
Innovation has also played a limited role in solving social problems. For example, while organizations have been improving the productivity of manufacturing by substituting robots for human laborers, they have ignored the negative impact of robot adoption, such as the collapse of the middle class due to job loss.
We can cultivate a smart future in which people are happy, organizations thrive and the environment flourishes.
To accomplish this, I suggest a strategy called living innovation, in which we can make a synergic combination of advanced technologies and existing resources to develop a creative solution for solving social issues.
For example, in the mango farmers' world, a high level of supply chain transparency provided by blockchain technology would help the farmers earn what they deserve.
An example of a company implementing living innovation strategy well is Warby Parker, an online retailer of prescription glasses. For each pair of glasses sold, the company donates another pair of glasses to people in need.  The company also claims to be 100% carbon neutral.
When everyone earns a fairer share of the mango, our world is better suited to achieve the common good.