Study Education at St. Mary's University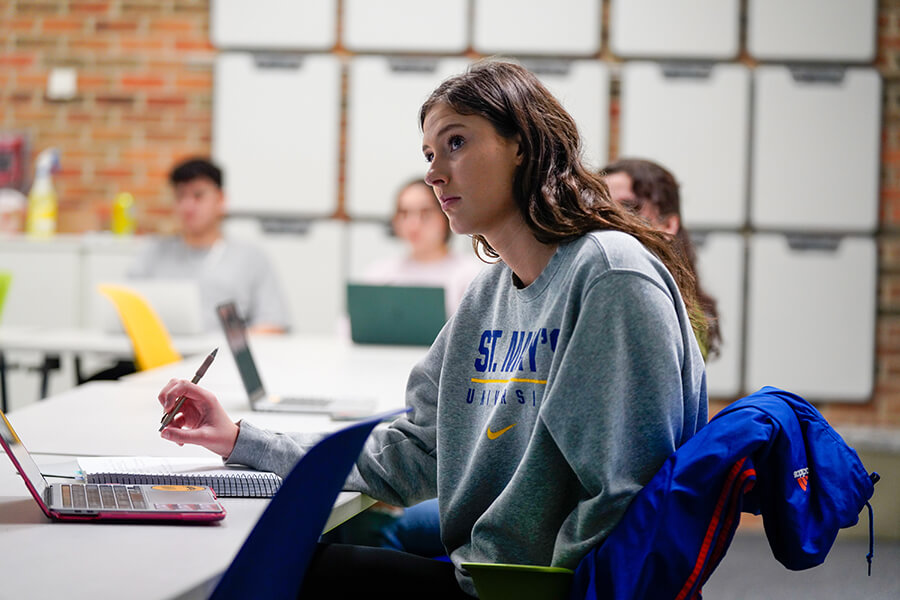 The Education Department at St. Mary's University is committed to preparing teachers for the important role they play in our society's future.
Our elementary, secondary, and all-level teacher certification programs integrate rigorous academic training and supervised field experience with a well-rounded education, thus providing our students with tools they need to be effective educators.
The enrichment and vitality of our society in the years to come will depend on future generations, and one of the most important factors that will ensure their success is their quality of education.
St. Mary's understands this and equips young teachers with the training and resources they need to make a difference. The faculty of the Education program work diligently to prepare young, strong-minded classroom leaders of the highest caliber. Their knowledge and expertise makes this program a model of teacher preparedness.
Students can earn a minor, bachelor's degree, or post-baccalaureate certificate focused on education, or they can earn a bachelor's degree in another discipline and earn a teacher certification in the process. Whatever level or subject our students want to teach, there's a program available to make it a reality.
St. Mary's University's Education Department incorporates state-approved standards into its curricula and provides a quality preparation program whereby aspiring teachers, specialists, and administrators can attain State of Texas certification. The department functions as a community of faith, and faculty and students are held to high standards of scholarship, service and professionalism.
Academic Programs in the Department of Education