May 16, 2019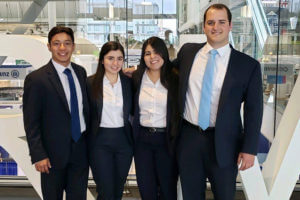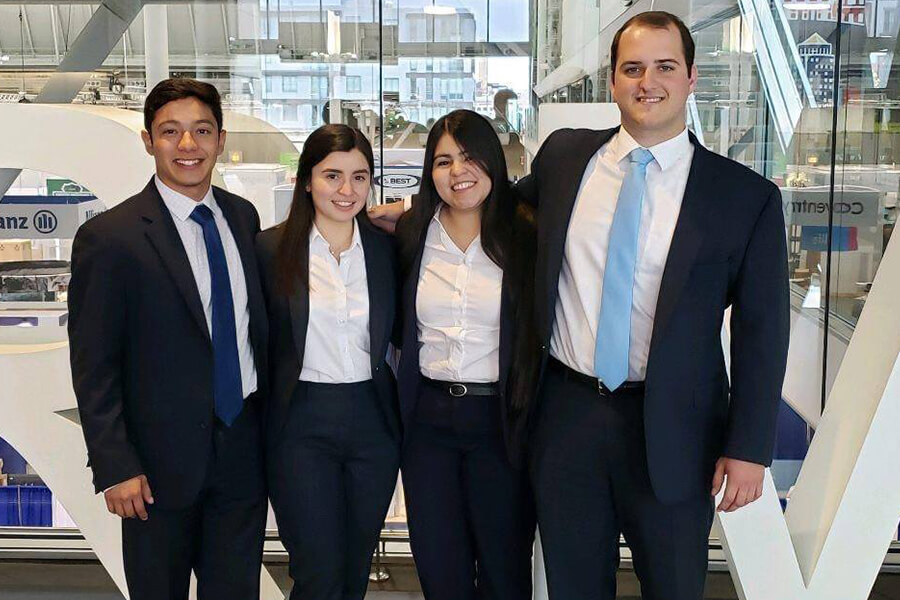 In April, a team of Greehey School of Business at St. Mary's University students took second place in the Spencer-RIMS Risk Management Challenge in Boston — an eight-month long competition for which university teams developed a comprehensive risk management program based on a company's case study.
Representing St. Mary's University were Tina Valdez (B.B.A. '19); Kyle Green (B.B.A. '19); Rudy Martinez, Finance and Risk Management senior; and Magda Olivas Carmona, Finance and Risk Management, and Accounting senior.
This year's competition began with 28 teams from the U.S., Canada and China. Only nine teams qualified for the final round, including the University of Georgia, Temple University and Florida State University.
"Teams had to write a paper analyzing the risks of IKEA and recommend how the company should manage these risks," said David Sommer, Ph.D., Charles E. Cheever Chair of Risk Management.
Industry professionals evaluated the papers. The teams selected as finalists delivered oral presentations of their findings.
"While we have made it to the final round for five consecutive years, this was the first time we have won a place among the top three," said Tanuja Singh, D.B.A., Dean of the Greehey School of Business.
Sommer called the achievement "a major accomplishment."
"We beat teams from the largest and highest-ranked risk management programs in the world," he said. "It demonstrates the tremendous quality of St. Mary's, the Greehey School of Business, the Risk Management Program, and especially of our students."