December 2, 2019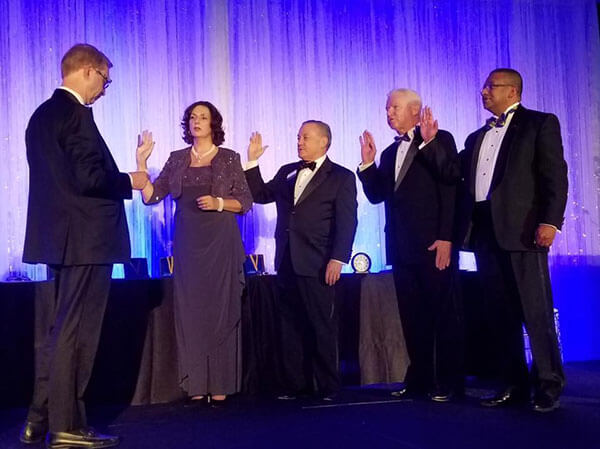 Winston Erevelles, Ph.D., Dean of the School of Science, Engineering and Technology at St. Mary's University, will become secretary of the Society of Manufacturing Engineers (SME) in January 2020.
SME is a nonprofit dedicated to advancing manufacturing technology and preparing the next generation of engineers to enter the workforce. According to their website, SME connects professionals, academia and communities to share knowledge and ensure that manufacturers prosper.
Erevelles joined SME in 1989 as a student member and has continued serving the organization for three decades.
"I continue to promote SME and its benefits along with the resources that SME and the SME Education Foundation offer to our University and the broader San Antonio community," he said. "This includes events, conferences, scholarships and certifications to name a few. It is also special to represent the organization as a member of our Catholic and Marianist Hispanic-serving institution among thought leaders from the manufacturing sector."
As Dean and Professor of Engineering at St. Mary's, Erevelles has developed advancements in robotics, additive manufacturing and reverse engineering. Under his leadership, the U.S. Department of Education recently awarded the University a federal grant of more than $2.9 million to expand educational opportunities for Hispanic students in the science, technology, engineering and math fields.
"Being of service to SME is an honor and a privilege, and being able to give something back to my profession means the world to me," Erevelles said.