May 28, 2019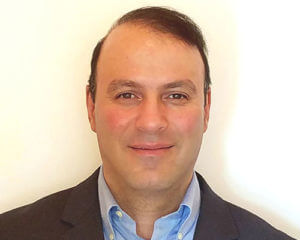 A $268,000 grant from the U.S. Army Research Office, via the Defense University Research Instrumentation Program, will help St. Mary's University purchase cutting-edge computer equipment for improved research in deep neural networks (deep learning) and artificial intelligence (AI).
According to Professor of Electrical Engineering Vahid Emamian, Ph.D., the grant's principal investigator, the money will buy a deep learning platform from a company called AMAX.
Deep learning is a subset of machine learning in which artificial neural networks — algorithms inspired by the human brain — learn from large amounts of data.
"My research involves various aspects of deep learning and AI in automatic health monitoring as well as signal and image processing," Emamian said. "For example, in health monitoring, I can leverage AI in predicting a patient's future risk of stroke or heart attack, using continuous data collected from body sensors."
Emamian said the new equipment "exponentially increases the processing power, enabling me to run more complex simulations."
Engineering, Computer Science, Mathematics and Physics faculty will be able to incorporate the equipment into their teaching and research.
Part of the goal is to attract current and prospective St. Mary's students to careers in science and engineering, Emamian said.
"Developing effective instrument-based education will impact not only hundreds of St. Mary's students annually, but also a select audience from other U.S. universities or institutions as students will be able to securely access the platform over the internet to run AI and deep learning simulations off campus," he said.