August 30, 2017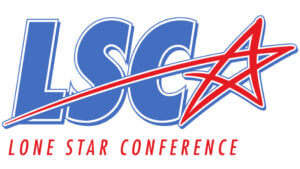 St. Mary's University Athletics is poised to begin an exciting new chapter in its storied history.
The Rattlers will join the Lone Star Conference beginning in the 2019-2020 school year, St. Mary's University President Thomas Mengler announced Wednesday.
St. Mary's will be joined by seven other Heartland Conference schools in moving to the LSC, which has its own storied history in the Southwest – dating back nearly 90 years. It will become the largest conference in NCAA Division II.
"In the Lone Star Conference, our student-athletes will face new challenges and seek greater achievements on the courts and fields, all while maintaining the level of academic excellence, sportsmanship and citizenship we've always strove to achieve, Mengler said. "Our final two years in the Heartland Conference will be bittersweet. We're proud to have been an original Heartland member, and we'll always look back on our 51 conference titles with great pride. Still, we look forward to new competition, decreased travel and larger crowds."
Formed in 1931, the LSC is based out of the southwestern United States. Following expansion, it will grow to 19 member institutions. Its membership will include 13 Texas-based schools, three in Oklahoma, two in New Mexico and one in Arkansas.
St. Mary's will remain part of the Heartland Conference through the conclusion of the 2018-2019 school year, finishing out what has been a tremendous run in the conference. A member of the Heartland Conference since the league's inception in 1999, the Rattlers pushed their national-championship tally to five as a member of the conference, winning national titles in baseball, softball and men's golf, in addition to winning a national academic championship in men's golf.
The Rattlers won their first Heartland Conference championship in 2000 when Men's Golf raised the trophy that spring. This past spring, St. Mary's pushed its total of regular-season or postseason conference titles to 51 after conference championships in men's golf, softball, men's tennis and women's tennis.
"First and foremost, we are very appreciative of Tony Stigliano and all of the Heartland Conference staff," St. Mary's Athletics Director Liz Dalton said. "This exciting opportunity presented itself to solidify membership requirements with the NCAA and allows us to form the premier conference in Division II athletics.
At St. Mary's, we have always measured ourselves on a national basis and have had to compete with the Lone Star teams to reach our goals. We believe being a part of such a strong conference should only propel us to deeper runs through the NCAA tournament."