January 19, 2017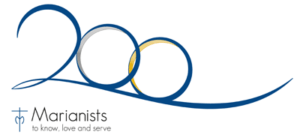 Heritage award recipients will be honored at Mass
St. Mary's University joins Marianist communities around the world in celebration of the Bicentennial of the Society of Mary.
The Marianist Heritage Mass – held Thursday, Jan. 26, at Holy Rosary Parish – is the first of many on-campus events in 2017 that will pay tribute to Marianist tradition, charism and education.
Recipients of the 2017 Marianist Heritage Award will be recognized before the 11:10 a.m. Mass. This year's honorees are Rosalind Alderman, Ph.D., Vice Provost for Enrollment Management; Stephanie Ward, Ph.D., Associate Professor of Management and Chair of the Management Department; and Winston Erevelles, Ph.D., Dean of the School of Science, Engineering and Technology.
Marianist Heritage Student Leadership recipients Geovanie Ordoñez and Michael Maciel also will be honored.
The Marianist Heritage Award, given each year since 1981, recognizes faithfulness to our Marianist heritage. It is expressed by an interest in the 200-year development of the Marianist charism through efforts at increasing knowledge and working for its transformation into practice in the University community.
The award is also for faithfulness to our Catholic heritage, shown by an active participation in liturgical celebrations, in the development of the local Christian community, and in service to the broader Christian community. It is an award for faithfulness in supporting and promoting the Catholic and Marianist educational mission and tradition at St. Mary's University.
To allow students and faculty to attend the Mass, 11:10 a.m. and 12:35 p.m. classes will be canceled. For more information about the Mass or the Marianist bicentennial, please contact University Ministry at univmin@stmarytx.edu or 210-436-3213.