October 4, 2016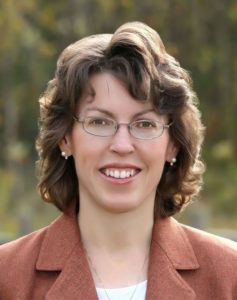 Mary Healy, a Doctor of Sacred Theology, will present "At Table with the Lord: Meals in the Gospel of Mark" on campus Tuesday, Oct. 11, as part of the Escobedo Saint John's Bible Lecture Series.
Healy, professor of Sacred Scripture at Sacred Heart Major Seminary in Detroit, is the author of two books, "The Gospel of Mark" and "The Letter to the Hebrews." She will discuss Mark's Gospels, using The Saint John's Bible during her presentation. Volumes of the Bible will be on display.
The event will be held at 7 p.m. in Assumption Chapel in Reinbolt Hall. Those traveling to campus are asked to park in Lot V, off Camino Santa Maria; Lot D, near the NW 36th Street entrance; or Lot H, near the Culebra Road entrance.
The Saint John's Bible is the first handwritten, hand-illuminated Bible to be commissioned by a Benedictine Abbey in more than 550 years, and its seven-volume Heritage Edition now resides at St. Mary's University. The Saint John's Bible was commissioned in 1998 by the Benedictine monks of Saint John's Abbey and University in Collegeville, Minnesota. The Heritage Edition, valued at about $150,000, is a full-scale reproduction of the original masterpiece; each volume measures 2 feet tall by 3 feet wide when open. Only 299 sets exist; St. Mary's owns the only one in Texas.
St. Mary's acquired the Bible in 2013 through the generosity of John and Susan Morrison, longtime friends of St. Mary's University President Thomas M. Mengler, J.D.