July 15, 2015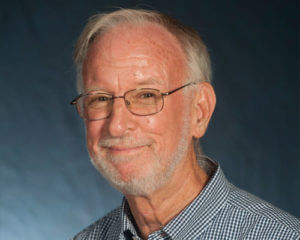 The Rev. Tim Eden, S.M., Ed.D., has been appointed Vice President for Mission, a role he assumed July 1.
Eden, who previously held the role of University Chaplain and faculty member, follows the Rev. Rudy Vela, S.M., D.Min., who held the role for six years. Vela began a sabbatical June 30 and is expected to return in a new role.
"We look forward to Fr. Tim continuing to cultivate the heart and soul of St. Mary's University," St. Mary's President Thomas Mengler said. "He will deepen our faith commitment and further our vision to become one of the finest private universities in the region and a gateway for our graduates to professional lives as ethical leaders."
The primary responsibility of the Vice President for Mission, a position established in 2002, is to work collaboratively within the University to ensure the Catholic and Marianist identity of St. Mary's. The VP oversees the Office of University Ministry and the Marianist Educational Associates program, as well as coordinates the Catholic Intellectual Tradition Lecture Series, and facilitates mission-related activities and retreats. Eden's appointment was made in consultation with the Marianist Province of the United States and was confirmed by the Board of Trustees.
"It's an intriguing, exciting opportunity for me," Eden said. "It gives me the ability to meet more people and to further our mission. I'm really looking forward to it.
"I want to knock on a lot of doors, meet people and just listen. I want to ask them how they view the mission, how we see ourselves as a university and how we can make each other better people. It's not a grilling, but these are important questions."
He looks ahead to the Marianist bicentennial and plans to explore how the Society of Mary survived for 200 years, what can be learned from it, and what the future holds. Also ahead is the 50th anniversary of the end of the Second Vatican Council, for which he'd like to invite speakers of other faith traditions and learn from their perspectives.
Eden came to St. Mary's in 2012 from Chaminade University of Honolulu, where he was Director of the Catholic School Leadership Program, Chaplain and assistant professor of Education and Theology. He served on the St. Mary's Board of Trustees from 2003 to 2011. He entered the Society of Mary in 1964 and was ordained to the priesthood in 1977. After receiving his undergraduate degree from Chaminade College (now Chaminade University) and teaching at several Marianist high schools, he was appointed Provincial of the Pacific Province – now part of the Marianist Province of the United States – from 1986 to 1994, before pursuing his doctorate in education from the University of San Francisco.
"I really love St. Mary's and San Antonio," he said. "My years at Chaminade in Hawaii were great, but if given a chance to go back, I'd stay here."