Engineering for Innovation
Leland T. Blank Ph.D. (B.S. '67), P.E., never thought he would see his name on the side of an academic building — or any other structure.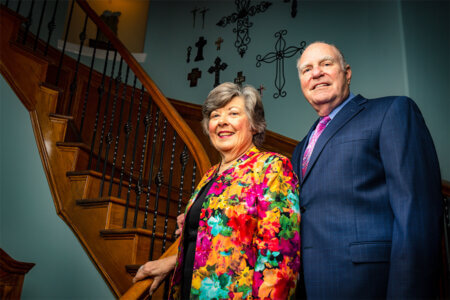 Instead, Blank and his wife, Sallie V. Sheppard, Ph.D., both longtime educators now living in Austin, have given to the academic world through teaching.
There have, of course, been monetary donations to St. Mary's University, including an undergraduate scholarship endowment for Engineering students created in 2012, and a $2 million gift to the University's newest School of Science, Engineering and Technology building last year.
Despite bestowing generous gifts, the couple said teaching has always been their reward. So, when they learned their names would be immortalized on the Blank Sheppard Innovation Center now under construction, both said they were "beyond surprised."
From one beginning to another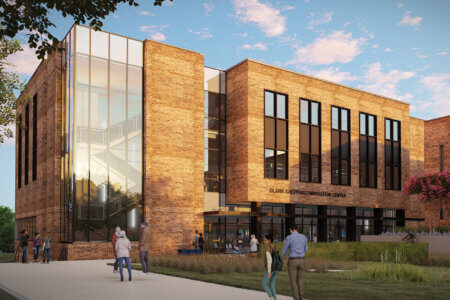 Blank, who earned an Industrial Engineering degree from St. Mary's in 1967, said he first started classes not long after that degree was founded in 1960 as the first Engineering program at the University. Having his name on the Innovation Center is a surreal moment, he said. It will be the future home of a Bachelor of Science in Nursing program pending approval by the Texas Board of Nursing and the Southern Association of Colleges and Schools Commission on Colleges.
"The aspect of having association with something that is going to house a new program is really something," he said. "We're not just expanding the Engineering Department, but also serving the population from a health care perspective."
After breaking ground in Fall 2022, the 30,000-square-foot building will also include laboratories and collaboration spaces focusing on advanced manufacturing, instrumentation, data science and machine learning. The building should be completed in 2024.
"It's really an honor," Sheppard said. "We both devoted the bulk of our professional careers to education, and this building will help students prepare to take on leadership roles as they graduate and get ready to go out into the world."
Blank is a St. Mary's University Trustee, Professor Emeriti of Texas A&M and Dean Emeritus of the American University of Sharjah in the United Arab Emirates. Sheppard is a Professor Emerita of Computer Science at Texas A&M and also concluded her academic career serving as Vice Chancellor for Academic Affairs at the American University of Sharjah.
While not an alumna of St. Mary's, Sheppard said the feeling of family spirit on campus, in addition to the faith-based mission of the University, helps students develop both academically and spiritually.
"The University is always looking at how to make students feel proud that they went to St. Mary's."

Leland T. Blank, Ph.D., P.E. (B.S. '67)
"That type of structure is a vital part of educating the whole person, not just the mind," Sheppard said. "That's just a hallmark of attending St. Mary's." Back in the 1960s, Blank knew he wanted to be close to his parents in San Antonio while attending college. He said Turgut Ozan, Ph.D., Professor Emeritus of Engineering, persuaded him to attend classes at St. Mary's.
Blank also juggled work and the University's ROTC program. He received his undergraduate degree from St. Mary's, earned a doctorate and served in the U.S. Army.
After leaving the Army at the rank of captain, Blank took a job teaching at the University of Texas at El Paso before moving to Tampa, Florida, to work at what was then called General Telephone & Electronics Corporation for three years. After that, his travels took him to Texas A&M, where he and Sheppard met.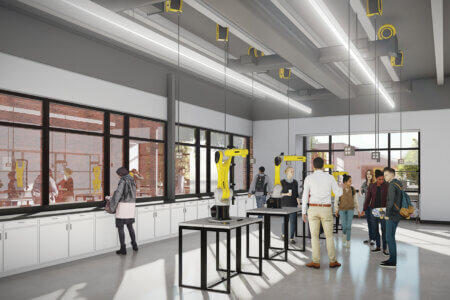 Sheppard, who was one of the first women admitted to Texas A&M, earned her undergraduate and graduate degrees there. She soon became the first woman to hold a top-tier position at Texas A&M and earned her doctorate at the University of Pittsburgh. She also worked at the Lyndon B. Johnson Space Center in Houston.
About 20 years ago, the two found themselves in the Middle East at the American University of Sharjah after being recruited by a fellow professor. Soon the couple, Blank's mother and their dog, Shadow, found themselves living in the United Arab Emirates. "It was a hoot and we really enjoyed it," Blank said.
Something about St. Mary's
Now that the couple finds more time to focus on giving back to St. Mary's, Sheppard said supporting the University was an easy decision for her because of how close faculty, staff and students work with each other.
"When Lee started working with St. Mary's on the donation, he didn't have to bring me along kicking and screaming," she said.
Blank agreed, adding the University has continued to explore ways to give students a quality education and engage alumni.
"The University is always looking at how to make students feel proud that they went to St. Mary's," Blank said.