July 17, 2023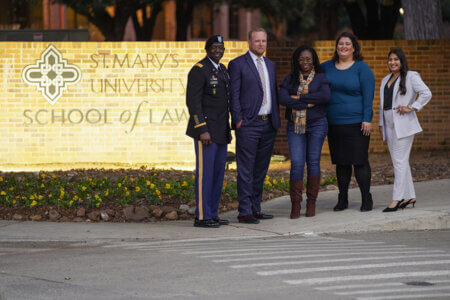 The list included 23 law schools from across the U.S. and its territories. Students identifying with minority racial and ethnic backgrounds composed nearly 55% of the J.D. student body at St. Mary's Law in 2022. Of the 760 students, 48% identified as Hispanic.
The need for law schools to graduate attorneys of all backgrounds continues to be a topic of national conversation. A 2020 report from the American Bar Association determined that "Nearly all people of color are underrepresented in the legal profession compared with their presence in the U.S. population." Only 5% of all lawyers are Hispanic, up only 1% from a decade earlier, according to the report.
"It is the variety of our identities, experiences and viewpoints that create the family tapestry of St. Mary's Law, where all are welcomed and celebrated," said Patricia Roberts, J.D., Dean and Charles E. Cantú Distinguished Professor of Law.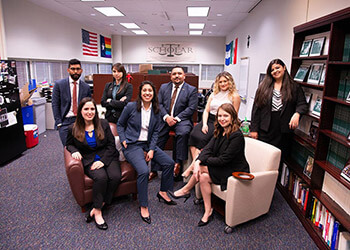 The Lawtina Network Summit was founded by St. Mary's Law alumna Brianna Chapa (J.D. '23) during her third year of law school.
The second annual Lawtina Network Summit, cohosted by the law school and the Lawtina Network registered student organization, will take place on campus on Friday, Oct. 6, and Saturday, Oct. 7, 2023. The event celebrates Latinas at all stages of their legal career — from pre-law to practice. The summit will include informational sessions, relationship-building activities, and networking opportunities for pre-law and Latina lawyers. This event is open to all Latinas in law and non-Latina allies who support their success.
Click the button below to read more about St. Mary's Law's commitment to diversity, equity and inclusion.