Upping physical training. Tinkering with form. Analyzing performance. St. Mary's University student-athletes — especially in Soccer, Golf and Volleyball — are accessing the latest technology to improve their game, which was made possible partly by donations to Rattler Athletics.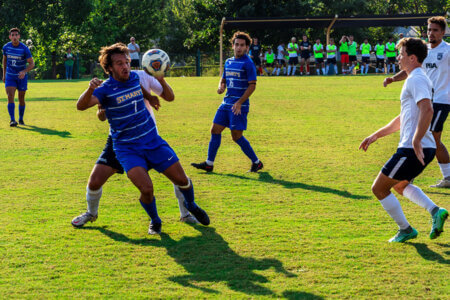 "This gives us the best information possible to keep players free from overworking, meaning we can avoid an increase in injuries," said Men's Soccer Head Coach Johnny Clifford.
Soccer monitors different data for player performance, such as effort exerted measured by heart rate, distance covered and how many sprints a player takes over time. All of this information contributes to the molding of a game plan by Clifford and his staff.
In the Golf program, Head Coach Thomas Kearney and his players use indoor state-of-the-art launch monitors to understand how players are striking the ball. These monitors not only allow players to practice during inclement weather, but they also help the teams understand the physics behind the ball's movement while in the air.
"These systems allow us to structure our practices using data like spin-rate, smash factor and angle of attack," Kearney said. "We can also analyze the relationship between club path and club face, which allows us to maximize our time and, ultimately, our performance."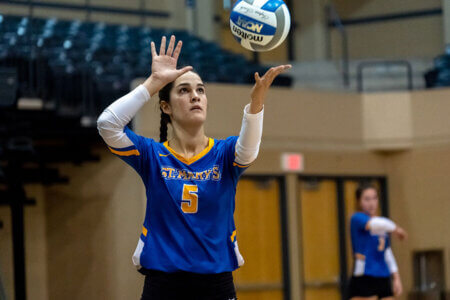 The system allows Head Coach Laura Ulrich to evaluate her team's performance and provides a platform to share film with other coaches.
"The system is really helpful," Ulrich said. "It allows us to watch and evaluate our games. We have film study sessions with our players weekly. The system also allows us to swap film with other coaches, scout our opponents or see how teams play at the Division I level."