March 10, 2022
The St. Mary's Master of Science in Cybersecurity becomes the first master's in San Antonio to receive this designation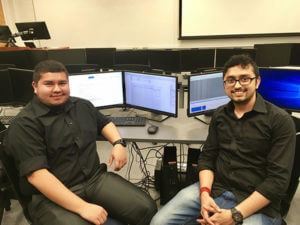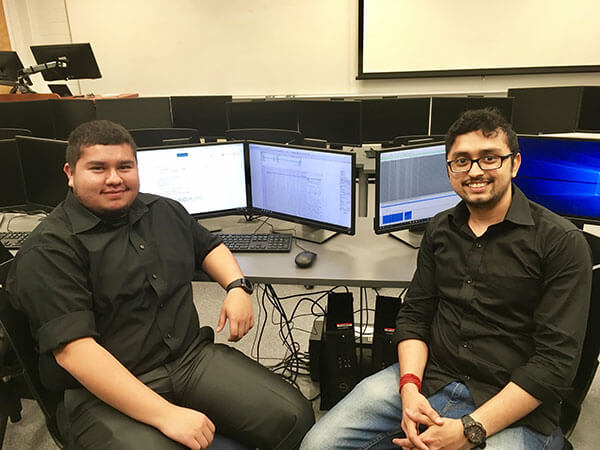 St. Mary's University has received designation as a National Center for Academic Excellence in Cyber Defense from the National Security Agency and the Department of Homeland Security.
The St. Mary's Master of Science in Cybersecurity is also the first in the city to receive such validation from these agencies, said Ayad Barsoum, Ph.D., Associate Professor of Computer Science and Graduate Program Director of Cybersecurity.
"Graduates coming from a program designated by NSA and DHS must know specific sets of knowledge and must have hands-on lab experience in some areas," Barsoum said.
Though there are other designated centers for excellence in the city, St. Mary's University is the first to gain the prestigious validation for its Master of Science in Cybersecurity.
"To receive this elite designation from NSA and DHS will open doors for the students and graduates of St. Mary's University in this high-growth industry," said Ian Martines, Ph.D., Interim Dean of the St. Mary's University School of Science, Engineering and Technology.
After a multi-year process, the agencies apply the designation to validate institutions with a comprehensive and robust cybersecurity program. To receive the institution-wide designation as a National Center of Academic Excellence in Cyber Defense, St. Mary's demonstrated having a cybersecurity program with full-time faculty contributing research and working collaboratively across disciplines; enrolling students who master specific sets of knowledge, gain real-world experience and participate in extracurricular cybersecurity challenges; creating cooperative agreements to accept students from two-year institutions; and implementing a university-wide security plan that includes training for all employees.
Gary Bevans, a student in the Master of Science in Cybersecurity, said his career goal is to become a cybersecurity analyst and that having the NSA validate the master's degree is an important designation.
"It's a huge thing for the NSA to give that stamp of approval," Bevans said. "St. Mary's working together with them is really big. It's going to help the program move forward in positive ways."
Cybersecurity experts are in demand. There is a global shortage of 2.72 million cybersecurity professionals, according to the (ISC)² 2021 Cybersecurity Workforce Study. The U.S. Bureau of Labor Statistics expects the job outlook for an information security analyst to increase by 33% between 2020 and 2030. The median annual pay for this role was $103,590 in 2020.
"The designation is great for our students as they are entering the workforce because they have been studying a curriculum that meets a national standard," said Mitra Bokaei Hosseini, Ph.D., Assistant Professor of Computer Science. "It puts our graduate students in a competitive level with the very best."