October 5, 2021
St. Mary's University has welcomed several new members to serve on its Board of Trustees. The Board of Trustees is the governing body for the University and meets four times a year during the academic year.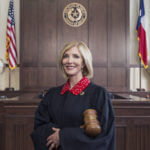 The Hon. Sandee Bryan Marion (J.D. '80) is Chief Justice Retired for the Fourth Court of Appeals and a retired judge of the Bexar County Probate Court. Marion was named a St. Mary's School of Law Distinguished Graduate in 2008. She is a past president of the St. Mary's Law Alumni Association. In 2009, she established the William F. Bryan Endowed Law Scholarship in honor of her father.
Marion is an active member of the Rotary Club of San Antonio and served as the first woman president of the club in 1998-1999. Marion has served on the Texas Pattern Jury Charge Committee for Probate and Guardianships since 2010. She is a past chair of the Texas Council of Chief Justices. She is also a past co-chair of the San Antonio Bar Association's Community Justice Program and a sustaining life fellow. In 2016, she was inducted into the San Antonio Women's Hall of Fame. In 2020, the Texas Bar Foundation recognized her with the Samuel Pessarra Outstanding Jurist Award.
Joseph Diaz (B.A. '79), M.D., is president and physician for Allergy Asthma & Immunology Associates of South Texas PA. Diaz is a member of the School of Science, Engineering and Technology Advisory Council Executive Committee. He was honored as a St. Mary's Distinguished Alumnus in 2015. Diaz has served as a Clinical Assistant Professor in the Department of Internal Medicine at UT Health San Antonio. He was appointed Co-Director of the Allergy/Clinic Immunology Fellowship training program and directed the program for several years. In addition to his private practice, Diaz is the president and medical director of the Allergy and Asthma Research Center, established in 1989.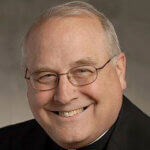 Rev. James "Jim" Fitz, S.M., is the Vice President for Mission and the Rector at the University of Dayton in Ohio. He previously served two terms on the St. Mary's Board of Trustees from 2002 to 2010, and 2010 to 2018. He is a former provincial and assistant provincial for the Marianist Province of the United States.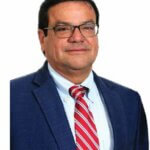 Brother Francisco González, S.M., M.D., is a medical doctor and a former member of the Provincial Council for the Marianist Province of the United States. He currently is president of Colegio San José, Rio Piedras, in Puerto Rico.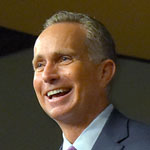 Stuart Parker (M.B.A. '95) is a 2017 St. Mary's Distinguished Alumnus Award recipient. Parker is the former chief executive officer of USAA. He joined USAA in 1998 and held increasingly responsible positions, becoming chief operating officer in 2014 and then CEO and president in early 2015. He retired in January 2020. Prior to joining USAA, Parker was a Captain in the U.S. Air Force, where he taught pilots and flew combat missions during Operation Desert Shield/Storm. Parker recently joined the Kemper Corp board of directors, is on the FM Global board and a member of several military and veteran associations.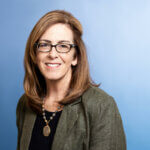 Mary Brennan Stich (B.A. '78, J.D. '81) is former vice president and deputy general counsel for Rackspace Technology. Stich played basketball and volleyball for the St. Mary's women's teams, was a founding member of Phi Kappa sorority, and graduated with high honors. She is a former partner at Dykema law firm. She also served as an Associate Dean for the School of Law.
Stich is co-founder of Rackspace Technology's global Mentor Circles program and recently helped lead the launch of a similar Mentor Circles program at the School of Law. She serves on the board of directors of Goodwill of San Antonio and is vice president of the board of the San Antonio Legal Services Association. She is a member of the advisory board for the Bexar County Women's Bar Foundation LEAD Academy. She is a past president of the Women's Bar Association, a recipient of the Belva Lockwood Outstanding Lawyer Award and past president of the local chapter of the Association of Corporate Counsel. Stich was recognized by the San Antonio Business Journal as an Outstanding Lawyer in 2018. In 2019, she was honored with a Women's Leadership Award.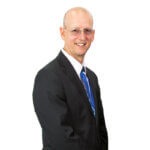 William "Doug" Bineham (J.D. '90), Law Alumni Representative, is an attorney at Bineham & Gillen. Bineham has served thousands of clients across more than two decades in family law and criminal law. Formerly the prosecutor for the City of Natalia, he has a strong sense of community, family and friendship. Bineham is widely recognized in the legal community as an advocate who will fight for his clients. He volunteers for the Community Justice Program, which provides pro bono family law services quarterly.
Bineham is a member of the Texas State Bar College. He is the immediate past president for the St. Mary's Law Alumni Association and former president of the Family Law Section San Antonio Chapter, Mexican American Bar Association and Hispanic Law Alumni Association. He received the Sister Grace Walle Mentor of the Year Recipient 2013.