Today is World Kindness Day, but if you didn't know that, then it's okay to forgive yourself.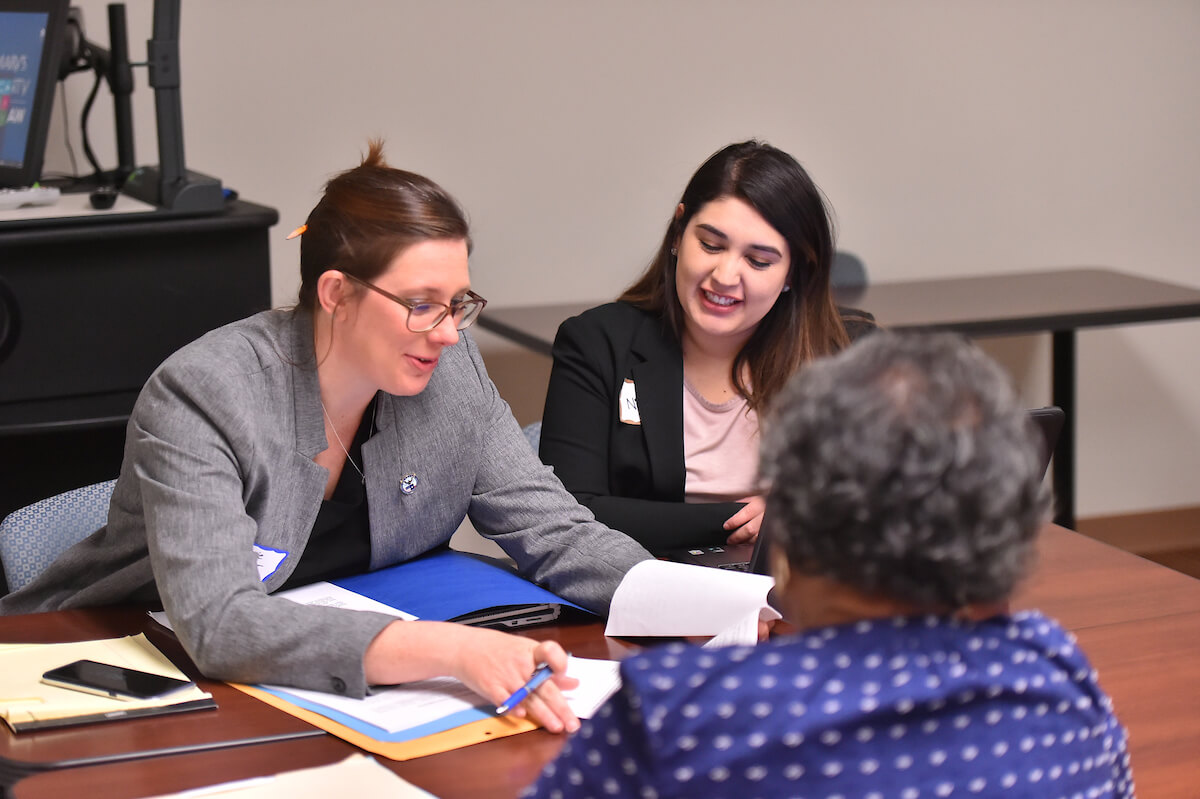 World Kindness Day, founded in 1998, celebrates treating others and yourself with kindness.
At St. Mary's Law, many registered student organizations (RSOs) promote treating others with kindness, including the St. Mary's 1L Edification Program (SM1LE), an RSO that helps first-year J.D. students adjust to law school life by connecting them with second- and third-year J.D. student mentors.
First-year J.D. students receive emails from SM1LE inviting them to join the organization at the beginning of the school year. Student mentors organize activities with their mentees — from getting coffee to studying together.
"SM1LE promotes kindness by giving not only 1Ls, but the student body, a community, someone to lean on and a familiar face you know you can go to on the tough days or the really great days," said Kaylie Morgan, SM1LE vice president and second-year J.D. student.
In addition to student organizations, the law school also encourages kindness and compassion through its Center for Legal and Social Justice, which houses the Clinical, Externship and Pro Bono programs.
Last year, the center's efforts resulted in the 2020 Texas Access to Justice Commission Law School Commitment to Service Award, the contribution of more than 11,900 service hours to the community and the creation of a Housing Hotline that aided nearly 500 people with advice and eviction proceedings.
"There is an ethos of wanting to improve the world around one another," said Director of Pro Bono Programs Gregory Zlotnick, J.D. "What's more impressive than the raw number of hours that we have seen the students record has been the depth of commitment that students have shown to different projects."
Zlotnick hopes that in making the world a better place, "we are making the world a kinder and gentler place as well."
Equally important as being kind to others is being kind to yourself, said Visiting Professor of Communication Studies Kathe Lehman-Meyer.
"By making sure you're sleeping and doing all the basic stuff to take care of yourself, but also giving yourself the mental break, you will actually be able to practice self-compassion, which is the first step in helping you become even kinder and more aware of others and empathetic," Lehman-Meyer said.
This World Kindness Day, think about how you can help others and yourself feel better.
"We as humans never know what's going on in someone else's life," Morgan said. "The simple reminder that you're there for them can mean the world of difference to someone else."