January 16, 2020
The St. Mary's University Alumni Association will recognize five faculty members during its annual Faculty Appreciation Dinner on Friday, Jan. 24, at the Omni San Antonio Hotel at the Colonnade.
The Distinguished Faculty Award was established in 1984 to recognize outstanding faculty in each school.
School of Humanities and Social Sciences
Allison L. Gray, Ph.D., Program Director and Assistant Professor of Theology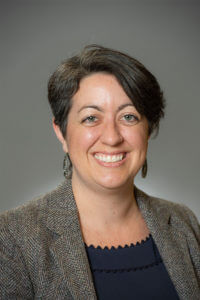 Years teaching at St. Mary's: 3.5
Recent accomplishments: Gray teaches undergraduate and graduate courses on New Testament literature, history, themes and interpretation. Her research focuses on how early Christian writers thought about education and the ongoing role of texts in shaping religious people and religious communities. She served as co-director of the St. Mary's Community for Teaching and Learning (2017-2019) and was a 2019 recipient of the Alice Wright Franzke Feminist Award. This August, Gray led a week-long study of New Testament kinship metaphors as teaching faculty at Holden Village in Chelan, Washington, and was awarded a Faculty Research Grant to turn the kinship metaphors project into a monograph.  Her first book, Gregory of Nyssa as Biographer: Weaving lives for Virtuous Readers, is forthcoming.
Matthew Mireles, D.M.A., (B.A. '07), Chair and Associate Professor of Music and Director of Bands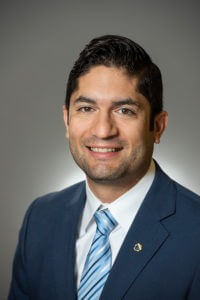 Years teaching at St. Mary's: 4
Recent accomplishments: Mireles is in high demand as a conductor, clinician, performer, teacher, adjudicator, public speaker and adviser. At St. Mary's, Mireles conducts the Wind Ensemble, which performs a yearly season of concerts around San Antonio and regularly premieres new works. In 2018, Mireles founded the St. Mary's Summer Band Camp, which brings more than 100 middle school and high school students to campus for a week of musical advancement. Beyond St. Mary's, he is the musical director and conductor of the San Antonio Brass Band. The ensemble reached international acclaim as winners of the 2018 North American Brass Band Association 1st Section Championship. His solo album, Prometheus, is released on the Potenza Music record label, and his chamber music album, The Serpent's Kiss, was the winner of the ITEA Roger Bobo Award for Recording Excellence.
School of Science, Engineering and Technology
Amber McClung, Ph.D., Associate Professor of Mechanical Engineering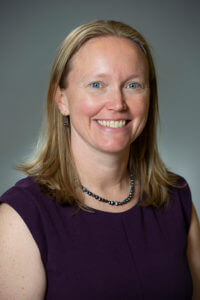 Years teaching at St. Mary's: 7
Recent accomplishments: McClung joined St. Mary's University in 2012 to lead the development of Mechanical Engineering as a new degree program within the Engineering Department. The inaugural class of Mechanical Engineering students graduated from St. Mary's University in 2017 and accreditation of the degree by the American Board of Engineering and Technology was announced in Fall 2019. McClung's teaching specialty is the area of structural mechanics and materials science, though she has taught a wide range of engineering courses, including Introduction to Engineering, Fluids, Engineering Ethics and Senior Design. She is the Program Coordinator for the MARC U*STAR program and has mentored a number of students in completing undergraduate research. McClung's research has focused primarily in the mechanics of materials and 3-D printing.
Greehey School of Business
Violeta Díaz, Ph.D., Associate Professor of Finance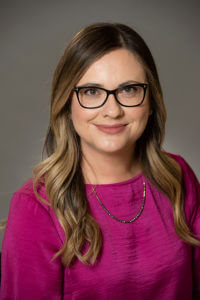 Years teaching at St. Mary's: 3.5 years
Recent accomplishments: Díaz is an award-winning researcher with 20 years of teaching experience. She is the faculty adviser for the $2.6 million Student Managed Fund in the Greehey School of Business, where she also teaches Investments and Seminar in Finance. Her recent scholarly work has been published in top journals in her discipline, such as the Journal of Banking and Finance, Managerial Finance and the North American Journal of Economics and Finance. At St. Mary's, she serves as the faculty adviser for the Association of Latino Professionals for America (ALPFA) and the St. Mary's Investments Club. She regularly mentors students and prepares them for finance competitions, internships and graduate school.
Dayla Pepi (J.D. '98), Associate Director of Clinical Education and Clinical Professor of Law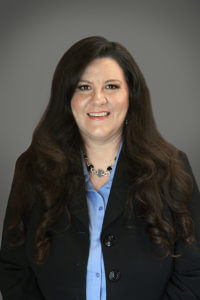 Years teaching at St. Mary's: 19
Recent accomplishments: Pepi has lectured nationally and internationally on family law issues, specifically, domestic violence. She directs the family law section of the Civil Justice Clinic course, supervising students as they work on cases in the areas of divorce, child custody (as appointed amicus attorneys), name changes, probate and in creating estate-planning documents. She teaches in the Summer Skills Enhancement Program, which provides an opportunity for students who did not meet the School of Law's entry criteria to earn a spot in the first-year class through their performance in the program.