by Alex Z. Salinas (B.A. '11)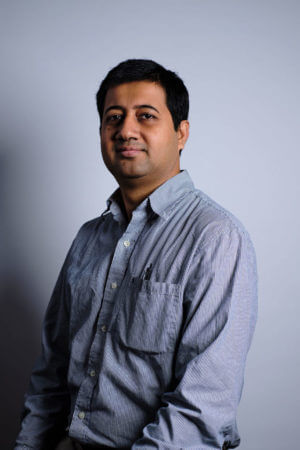 The world's deadliest creature is not what you might expect.
"The number of human lives taken yearly by all animals combined — including humans — still falls short of the lives taken by mosquito-borne diseases," said Sourav Roy, Ph.D., Assistant Professor of Biological Sciences.
For the past seven years, Roy has been researching the genome of the Aedes aegypti mosquito, a pint-sized killer that causes dangerous viral diseases like dengue, yellow fever, Zika and chikungunya. Nature, ranked among the world's top academic journals, recently published his latest work with a consortium of scientists.
Their collective efforts have led to a clearer understanding of the genome of female Aedes aegypti mosquitos, which infect more than 400 million people a year.
Roy said this research will help in better understanding mosquito biology and may improve population control methods for this insect.
The Bill & Melissa Gates Foundation reported in 2014 that mosquitos kill about 750,000 people each year — and nothing else even comes close. In second place are humans, responsible for about 475,000 deaths, followed by snakes at about 50,000. Paling in comparison are sharks and wolves, each responsible for about 10 deaths a year.
Roy, who is helping the University launch a new bachelor's degree in Bioinformatics, said his own research is a combination of computational and molecular biology techniques. He focuses primarily on gene regulation during blood digestion and egg development in mosquitoes. Through a grant from the National Institutes of Health, he will continue his work and has already provided research opportunities for six St. Mary's University undergraduates.
"Aedes aegypti are highly adaptive mosquitoes, so their eggs can survive in drought conditions," he said. "We study the females because they are the only ones that blood feed. Vertebrate blood is required during egg development, and it's during successive blood feeding that they transmit disease pathogens."
Aedes aegypti mosquitoes originated in Africa, but are currently located in the tropical and sub-tropical regions across the globe, including the southern United States, Roy said.
A native of India, Roy said he's seen firsthand the effects of mosquitos through family and friends who have suffered from dengue and malaria.
"We know a lot already about mosquitos, but there's still a long way to go," he said.