November 9, 2018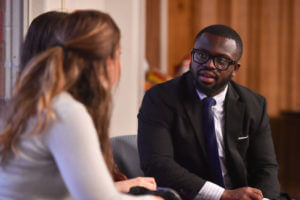 The Princeton Review added the St. Mary's University School of Law and the Greehey School of Business MBA programs to two "Best Schools" lists for 2019, according to rankings released by the publication this week.
St. Mary's University was also listed as having one of 252 outstanding on-campus MBA programs selected for the "Best Business Schools for 2019" list. The Princeton Review chose the schools for this list based on data from surveys of 18,400 students and of administrators at the schools.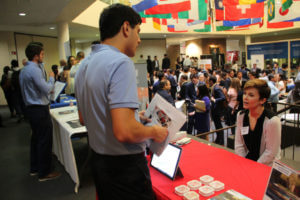 The School of Law also ranked No. 4 in the nation on the "Most Chosen by Older Students" list. The Princeton Review based the ranking on the average age of entry of law school students and student reports of how many years they spent out of college before enrolling in law school. The median age for first-year students in the St. Mary's J.D. day program is 25 and the J.D. evening program is 30.
"We recommend St. Mary's University as one of the best institutions to earn a law school degree," said Robert Franek, Princeton Review editor-in-chief, in a news release. "We chose the 165 schools in this cohort based on our high regard for their academics and our assessment of institutional data we collect from the schools. We also solicited and greatly respect the opinions of 17,700 students attending these schools who reported on their experiences at their schools on our 80-question student survey for the book."