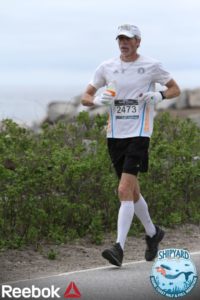 After finishing his first marathon in 2002, St. Mary's University School of Law Assistant Dean Mike Barry, J.D., swore he would never run another.
"It was absolutely painful and crazy. But then three days later, I wondered, 'If I trained differently, what could happen?'" Barry said. "And that led to another, which led to 67 marathons."
Sixteen years later, he's achieved a goal that only 1,416 other members of the 50 States Marathon Club have accomplished and, even more impressive, he ran each in less than four hours. That's a feat only 144 members of the even more elite 50sub4 Marathon Club can claim.
Along the way, he's run nearly 19,000 miles. Some marathons were smooth runs — as smooth as running a marathon can be — but others, especially the ones in high altitudes or with bad weather, proved more difficult.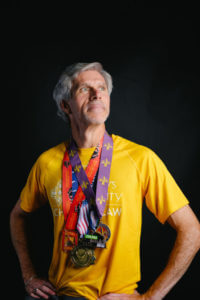 "There are things you can control, like preparation and your attitude," Barry said. "But there are things you can't control, like weather. You just have to figure out how to get through it."
In May, Barry finished marathon No. 49 in Maine and the final one in Vermont.
He may be finished with this goal, but Barry is always looking for the next crazy challenge. And it can't be something he can complete quickly.
"I don't like short-term goals. God has given each of us a set of gifts and, if we're doing it right, we should be using them over a lifetime, not for a brief period," Barry said.