February 28, 2017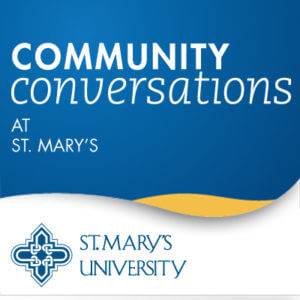 Community Conversations will delve into "Women in Business and Labor: Challenges and Opportunities" on March 7, as part of Women's History Month at St. Mary's University.
The three panelists will discuss their respective areas of expertise:
Julissa Carielo, CEO, Tejas Premier Building Contractor Inc.
Shelley Potter, president, San Antonio Alliance of Teachers and Support Personnel.
Debra Innocenti, attorney and partner, Innocenti Jones
The discussion will be moderated by Rebecca Q. Cedillo, former chair of the San Antonio Hispanic Chamber of Commerce. All panelists and the moderator are St. Mary's alumnae.
There will be a reception at 6 p.m., with the program beginning at 6:30. Afterward, there will be a question and answer session with the audience. Community Conversations will be held on the St. Mary's campus in the University Center, Conference Room A. The event is free and open to the public.
The Community Conversations series is a part of the Institute for Public Administration, Politics and Public Policy at St. Mary's University, which is housed within the St. Mary's Graduate Program in the School of Humanities and Social Sciences. One of the primary goals of the Institute is to develop outreach programs that foster dialogue between the University, the public, government agencies and nonprofits to address important public issues.