About the Program
Psychology majors at St. Mary's benefit from small classes, personal advising and faculty recognized for their teaching. Students also design their own social science research and present their findings at research conferences. Students of all majors may take Psychology courses to fulfill the requirements of the Core Curriculum.
Courses and degree plans
Students can pursue the following program options:
View the Bachelor of Arts in Psychology Requirements and Degree Plan
View the Minor in Psychology Requirements and Plan
View the Certificate in Community-based Assessment and Evaluation Requirements and Plan
Career Options
Many career options exist for Psychology majors such as careers within the social services arena such as a rehabilitation specialist, psychiatric technician, career counselor, case manager, and much more. This major also prepares students interested in pursuing a graduate degree.
Field placement opportunities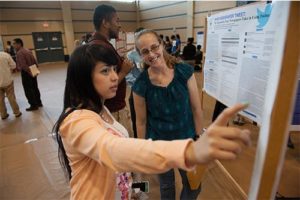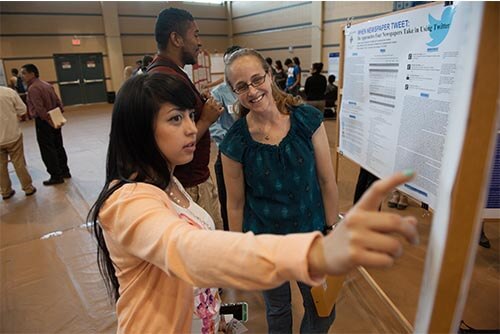 At St. Mary's we know how important it is for our students to gain hands on experience in their field of interest, which is why we make field placement opportunities available to Psychology majors. Field placement provides Psychology majors with opportunities to learn about the practice of psychology in supervised settings outside the classroom. Placement sites include schools, hospitals, nonprofit organizations and numerous social service settings throughout the San Antonio area.
Psychology Living and Learning Community
The Psychology Living and Learning Community (PLLC) is formed during the first semester of freshman year for psychology majors and continues until graduation. Students in PLLC have the opportunity to:
live together in the same dormitory
take classes together each semester*
participate in department activities and community service events together
be mentored by Psychology faculty
get involved one on one with faculty in research
travel to professional conferences nationwide
To view a list of the projected course sequence schedule, email jpierucci@stmarytx.edu.
For more information about PLLC, contact Jillian Pierucci, Ph.D., at 210-431-2019 or jpierucci@stmarytx.edu.
Learn more about the St. Mary's Psychology Program
Loading…