Degree
Undergraduate Certificate

https://www.stmarytx.edu/academics/programs/post-baccalaureate-certificate-for-teaching-in-catholic-schools/

https://www.stmarytx.edu/wp-content/uploads/2023/02/certificate-catholic-teaching-st-marys.jpg
Department
Contact
Earn a Post-Baccalaureate Certificate for Teaching in Catholic Schools at St. Mary's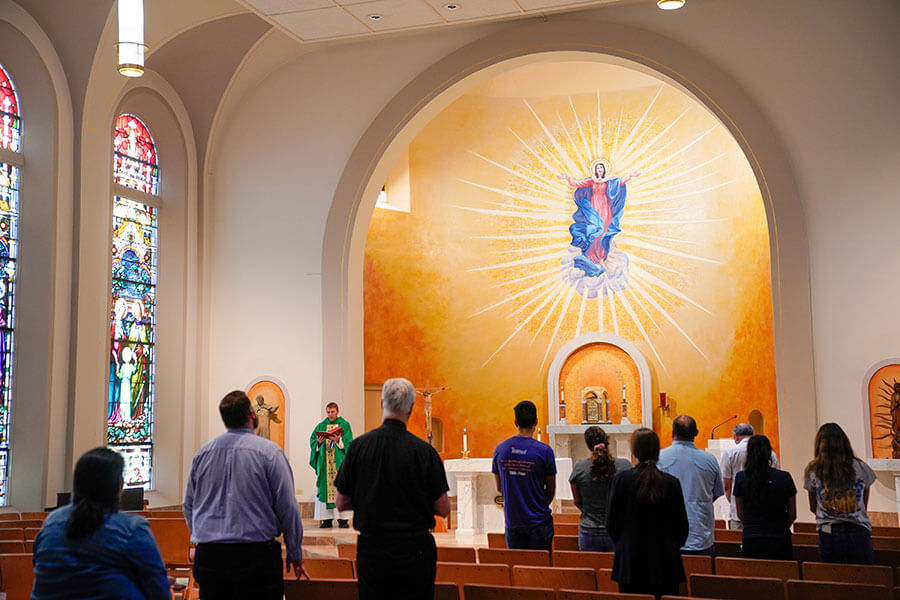 This program is offered online during the summer.
The Post-Baccalaureate Certificate for Teaching in Catholic Schools is for college graduates who are interested in teaching in elementary, middle or high school Catholic schools, especially in Texas.
This certificate fulfills the required teaching credential necessary for teachers to remain employed as instructional faculty at Catholic schools. 
The Texas Catholic Conference of Bishops Education Department (TCCB ED) requires teachers in Texas Catholic schools to have at least 12 hours of undergraduate or graduate education courses by the end of their second year of teaching.
This certificate will enable students to gain knowledge and virtual experience in teaching at the elementary, middle or high school level without having to do student-teaching, one of the requirements to acquire a Texas teaching certificate for public schools. This certificate will qualify students to teach in primary through secondary Catholic schools, but not public schools.
The 12-hour undergraduate certificate includes four required courses. All courses are offered online and during the summer. The courses include:

The American Catholic School

Human Development and Learning in the Catholic School Setting

Teaching Diverse Populations for Post-Baccalaureate Students

Instructional Planning, Assessment, and Evaluation for Post-Baccalaureate Students

The Certificate for Teaching in Catholic Schools at St. Mary's prepares students for numerous career opportunities. Our graduates can find success in the following roles:

Catholic Elementary School Teacher

Catholic Middle School Teacher

Catholic High School Teacher

Private/Charter School Teacher