EC-6
Texas Teacher Certification
Degree
Bachelor of Arts

https://www.stmarytx.edu/academics/programs/education/

https://www.stmarytx.edu/wp-content/uploads/2019/11/classroom-kids.jpg

Teacher Certification

https://www.stmarytx.edu/academics/programs/education/

https://www.stmarytx.edu/wp-content/uploads/2019/11/classroom-kids.jpg
Department
Elementary Education at St. Mary's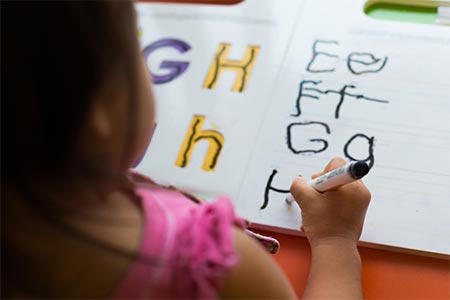 To prepare students to teach at the elementary level (Early Childhood to 6th grade), St. Mary's University offers a Bachelor of Arts in Elementary Education degree.
Throughout this program, students will complete the St. Mary's Core curriculum as well as courses in Education, areas of specialization in English Language Arts and Reading, and a combination of subjects.
The Education Department hosts the site Education Foundry. Students and faculty contribute to academic conversations and post research questions and academic research, which helps students create lesson plans for their tutoring sessions. Upon successful completion of all program requirements, TExES examinations, and state requirements, the candidate will be eligible to apply for Texas teacher certification through our Educator Preparation Program.
The Elementary Education program has a strong focus on reading instruction and several of its courses incorporate a field experience component where students go to area public and Catholic schools to tutor students and conduct book clubs. Those wishing to teach elementary school can pursue:

Students take a variety of courses, including the St. Mary's Core and the College-specific core curriculum.

Course highlights include:

The American Elementary School

Teaching Diverse Populations

See the catalog for full details:
Outside the Classroom
St. Mary's offers a wide variety of events, clubs and activities so students can gather in community with those who share similar interests. There are also many special programs to choose from, such as: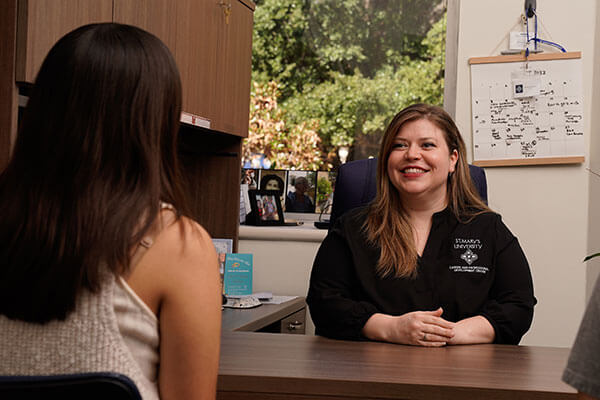 Learn More
We're eager to hear from you and answer any questions you have! Feel free to reach out to learn more about St. Mary's University.