March 27, 2020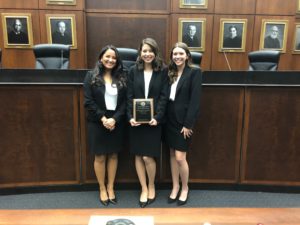 The St. Mary's University School of Law Advocacy Program has ranked top 20 in the nation by U.S. News and World Report.
"This ranking shows the dedication and hard work of our students, faculty and, most importantly, our coaches who work hard every day to help our students become great lawyers," said A.J. Bellido de Luna, J.D., Hardy Director of Advocacy and Service Professor of Law.
The St. Mary's Advocacy Program prepares students for real-world litigation through the development of their trial and appellate courtroom skills, as well as their negotiation, mediation, client counseling and dispute resolution skills.
It consists of the National Champion Moot Court Team, the National Alternative Dispute Resolution Team, the National Trial Team and the International Jessup Moot Court Team.
In 2019, the St. Mary's Law advocacy program ranked in the top five by the American Bar Association, and was also in the top 25% of programs by U.S. News and World Report.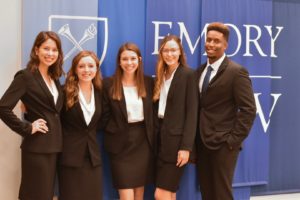 Bellido de Luna said getting the No. 20 ranking from U.S. News and World Report was an achievement the School of Law set out to do when he first came to St. Mary's in 2018.
This academic year, the St. Mary's Advocacy Program won six championships, including the Phillip C. Jessup International Law Moot Court Competition, the ABA Arbitration Competition and the ABA National Appellate Advocacy Competition championships.
Additionally, students were recognized as standout advocates eight times throughout the year, receiving a variety of awards including Best Brief, Best Cross Examination and Top 10 Oralist.
"I very much appreciate the confidence the legal community has in us and the work we do," he said.