November 26, 2019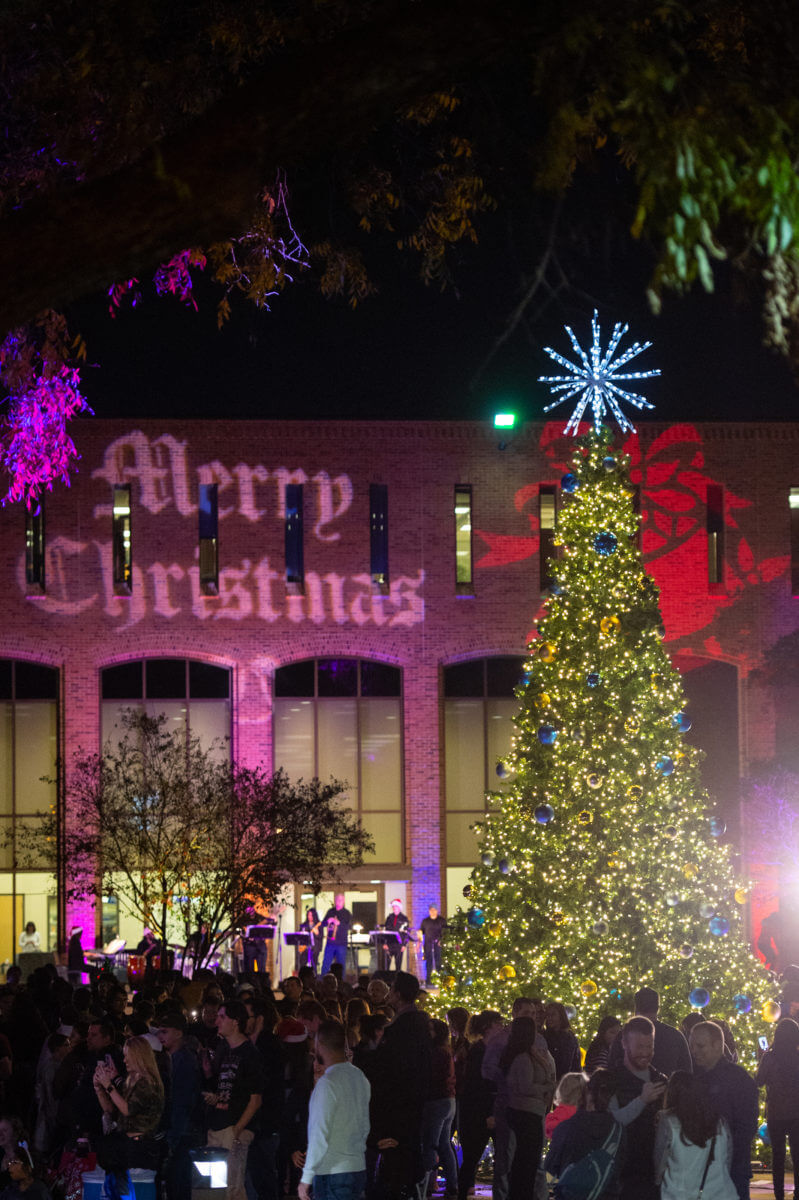 More than 1,000 members of the St. Mary's community will gather for song, prayer and to view the image of the Blessed Virgin Mary with the Christ Child projected onto the front of historic St. Louis Hall at 7 p.m. Wednesday, Dec. 4.
Following carolers, the crowd will process past the Barrett Memorial Bell Tower to the Nativity scene, then assemble around a large Christmas tree for the lighting.
At 8 p.m., guests are invited to the Pecan Grove, where about 4 inches of man-made snow will be on the ground to play in during the alumni social. Santa Claus will also visit the celebration by train.