November 15, 2018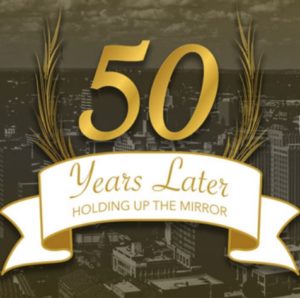 On Friday, Nov. 16, at 1:30 p.m., St. Mary's University Political Science experts Sonia Garcia, Ph.D., Charles Cotrell, Ph.D., Henry Flores, Ph.D., Arturo Vega, Ph.D., and St. Mary's Political Science student, Daniel Reyes will lead a panel discussion titled Historical, Reoccurring and New Dynamics in Civil Rights from a Political Point of View. Reyes will discuss new issues facing first generation college students.
The panel is a part of an official San Antonio Tricentennial event, Civil Rights Hearing on Mexican-Americans in the Southwest, a three-day conference held in celebration of the 50th Anniversary of the U.S. Commission and sponsored by Our Lady of the Lake University.
St. Mary's students, Maria Mancha, Yamel Herrera, Lupita Partida, Jerry Hernandez and Guadalupe Avitua-Oviedo will also serve as discussants for panels featuring topics such as the critical significance of the 1975 Voting Rights Act and the Farm Workers Movement in South Texas.