Alum enjoys the changing environment of a PR agency
by Nicolette Good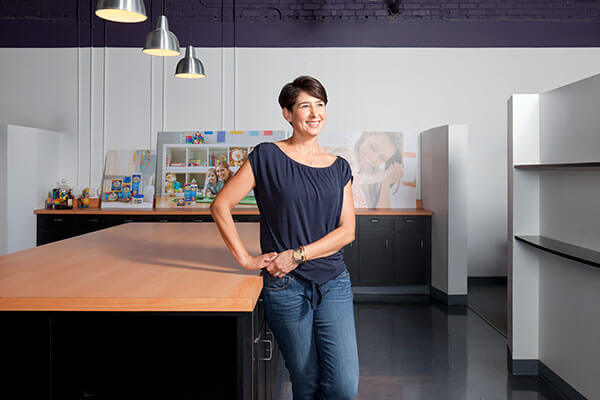 On any given day, Anamaria Suescun-Fast (B.A. '91) could be talking about water quality, groceries or diaper rash cream. But that's life in a marketing agency.
"We are chameleons, and we have to work on all cylinders," she said.
Suescun-Fast is a public relations guru and vice president at The DeBerry Group in San Antonio — a communication and marketing agency that focuses on public relations, government affairs and advocacy.
In short, the Group's job is to make their clients look good, which takes a lot of hard work behind the scenes.
That was certainly the case when she and her team served as public relations liaisons for the Smoke-Free San Antonio campaign in 2010-2011, with the goal of making San Antonio a non-smoking city.
"It was a very emotional fight, but it was a good cause," she recalled. "When the final votes came down and the ordinance passed, it was a
proud moment."
The DeBerry Group's clients have included H-E-B, Spurs Sports and Entertainment, Baptist Health System and the Bill & Melinda Gates Foundation. Serving such diverse organizations means keeping an eye on the competition and other leading agencies.
"What does PR really mean today?" she said. "You're doing so many different things, like marketing, paid media, social media and digital communications. You have to be on top of trends and new ideas."
Suescun-Fast has a relentless eye for quality and a commitment to serving the client, but in the end success depends on strong partnerships.
Now well into her career, Suescun-Fast recalls cutting her teeth at Fiesta Texas, where she began as a secretary in its PR department. Her path led to other firms like the Atkins Agency and GDC, and at each turn there were mentors who helped lift her to where she stands today.
It's hard for Suescun-Fast to say what her proudest moment is, because every achievement is meaningful.
"We revel in every milestone."