August 24, 2015
St. Mary's University Philosophy Professor Glenn "Chip" Hughes, Ph.D., has been selected as the first holder of the St. Mary's Chair in Catholic Philosophy.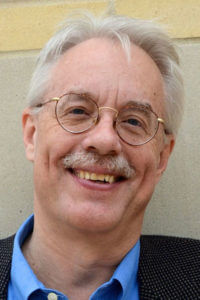 In May 2014, an anonymous philanthropist donated $1.5 million to endow the chair as part of the University's push to establish a Center for Catholic Studies. The donor requested the gift be used to retain a distinguished Catholic philosopher with a deep understanding of prominent Catholic thinkers, especially Archdiocese of San Antonio; the Southwest; and the nation:
Promote the study and understanding of Catholic intellectual and social thought, as well as Marianist spirituality
Develop courses in Catholic Studies
Serve as a spiritual gateway for our community
Assist in the formation of faith for faculty, staff and students
St. Mary's will play a lead role in advancing Catholic studies through recruitment of distinguished faculty in Catholic philosophy, theology, and other central areas of Catholic studies and culture.