Leave wide-eyed, first-generation college students alone in the vast expanse of academia, and there are bound to be some dudes and damsels in distress. Too many are endangered by one of myriad issues that can befall even the most prepared first-time college students.
So St. Mary's gives them a hero. Teams of them, in fact, through programs such as the Faculty Academic Mentor program, STEM Scholars and themed-living communities.
These programs connect faculty and staff with students to ensure they find their way at St. Mary's.
A funny thing happens in these programs, though. It's not just the students that learn and grow; their mentors benefit too. Professors change the way they teach. Lives are transformed. Friendships are forged. And students find the strength to succeed.
On the next pages, read about these symbiotic relationships.
The Retention Magician
Rosalind Alderman, Ph.D.
Assistant Vice President for Retention Management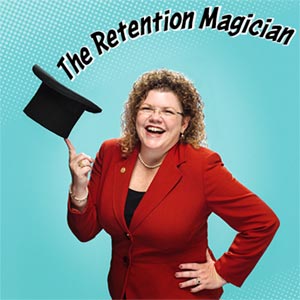 "Demystifying the professoriate," Rosalind Alderman calls it. Or, in layman's terms, making it "not weird" for awed freshmen to befriend professors and get to know them as human beings. However you phrase it, students need to be engaged in the learning process, she said.
To make a dent in the daunting task of recruiting, retaining and graduating students who had once only dreamed of a quality college education, Alderman knew St. Mary's needed to take a bold first step. So, in 2010, she created the Faculty Academic Mentor (FAM) program, which she believes in the only college program in the nation providing first-gen students with both faculty and student mentors.
Groups of four new "FAMmers," as she affectionately calls them, are assigned a peer mentor (usually an upperclassman who has already been through the program) and a faculty mentor. These St. Mary's insiders become trusted advisers and make navigating college life easier through check-ins, care packages and reminders.
FAM assembles as a large group for service projects and banquets, including "Flash Fridays" – spontaneous get-togethers at places like San Antonio burger institution Chris Madrid's. But it's the overnight retreat to New Braunfels that really cements the student-mentor bond. Alderman has seen barriers come down and friendships form during those quiet September weekends at the John Newcombe Tennis Ranch.
"We give them the framework, and then the magic happens."
The Odds Defier
Alexandra Castorena
Senior Exercise and Sport Science Major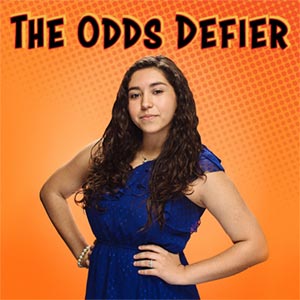 Without FAM, Alexandra Castorena might be a college dropout. Another statistic. Instead, she's going to graduate from St. Mary's in three years with a degree in Exercise and Sport Science.
"As a first-generation college student, I didn't understand how to navigate the financial aid process," she says. "Had it not been for FAM and their outreach, I would have most likely lost my aid and not returned to St. Mary's in the fall."
Not only does FAM provide direct support and encouragement to first-gen students, its mentors also work behind the scenes to track the progress of each FAMmer. So if one is having a bit too much fun or struggling in a certain class, there's someone there to help.
This safety net came up huge for Castorena, who missed a key step in financial aid paperwork that could have left her high and dry her sophomore year.
"My FAM family became my 'Are you ready for college?' parents," the McAllen native says. "And it's been a blessing."
Captain STEM and the Dynamic Duo
Richard Cardenas, Ph.D., Professor of Physics
Nestor Gerardo Astorga and Nestor Rodrigo Astorga, Senior Biology and Biophysics Majors, Respectively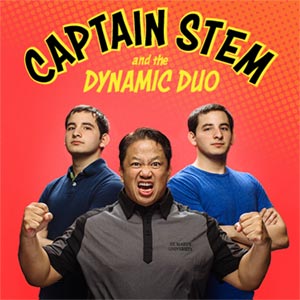 "Fanatical support" isn't just the tagline of a San Antonio tech titan, it's also what turned the Astorga twins into STEM Scholars.
After sorting out a clerical error that merged the two Nestors into one, Physics Professor Richard Cardenas, Ph.D., welcomed the Brownsville natives. Both of them. He pulled the pair aside during freshman orientation and introduced them to his program for outstanding students in science, technology, engineering and math fields.
Their chat started out as the beginning of a beautiful relationship – between the twins and Cardenas, and among the other 22 scholars as well.
"I, among other students, was taken under Dr. Cardenas' wing, and he eased our transition into college," Gerardo says.
STEM Scholars is about more than academics: The students live together, study together and play together as residents of the STEM Living and Learning Community. It groups like-minded individuals, who come from similar high-risk backgrounds, and gives them a heightened opportunity to succeed. And because they live together in Marian Hall, they make genuine friendships to boot.
"I have grown close to staff members, professors and students because of the constant support I get from them," Rodrigo says. "Professors and staff members I see on a daily basis become more than just that. . . . My friends have become my family outside of my home."
Cardenas knows just how vital that is today.
"With this generation – having someone the students feel is on their side is very important," he says. "You can be strict with them, but they know you're always on their side."
The Great Believer and Mr. Doubtful
Teresa Van Hoy, Ph.D., Associate Professor of History
Andy Vargas (B.B.A. '14), Corporate Financial Management Graduate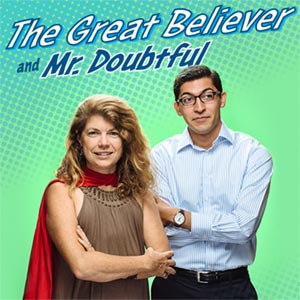 "This is definitely not going to work for me."
A freshman for all of two weeks, Andy Vargas recalls not being sold on St. Mary's. In fact, he wanted out. But his FAM mentor, Teresa Van Hoy, wasn't about to let him go that easily.
"I'll check back with you this day next year," she says she told him. "If you've given it everything, and if St. Mary's isn't your place in the world by then, I personally will help you prepare your transfer applications."
She said Vargas could honor his parents by sticking it out.
"She sort of dared me to stay, and she promised me I wouldn't regret it," he says. "She was right; she definitely won that bet."
That was the turning point. The El Paso native said he'd give it some time and explore everything St. Mary's had to offer.
What he found was a second family. Students and faculty in FAM took away his feelings of isolation. He befriended Marianists who became spiritual mentors.
"Typically, many students come in with a mentality that there is a barrier of different worlds between faculty, staff and students; however, FAM completely ruptures the barrier," Vargas says.
He became a President's Ambassador and went on to earn the Presidential Award. He took part in the Model United Nations and Van Hoy's "Stand and Deliver" Educational Outreach Program. He earned prestigious internships with NuStar Energy and on Wall Street. He's now an associate trading analyst for Tesoro.
"It's up to you to change your mentality and see what kinds of things are out there for you," he says.
Or, as Van Hoy puts it: "If you're engaged, you can't help but be transformed."
The Transformer
Colette Daubner, Ph.D.
Professor of Biological Sciences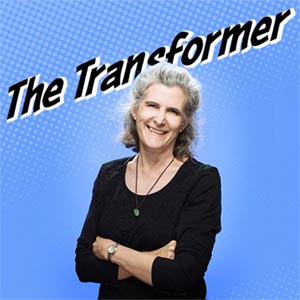 A first-generation college student herself, Colette Daubner felt called to be a mentor.
"I remember how baffling everything was," she says. "I didn't even know basic things, like what's the difference between the finance office and the financial aid office. . . . My students know they can ask me anything and I will give them straight answers."
She takes pride in those moments when students reach out to her for advice and relate to her on a personal level. It wasn't always easy for her, though.
She once was too tough on her students, she says. After 20 years at Texas A&M – where she spent more time in laboratories than lecture halls – she expected freshmen to come in prepared for college. But over time she learned that the role of professors in freshman STEM classes was to provide motivation and encouragement in addition to book knowledge and lab expertise.
"FAM gives me a deeper human connection to young people than teaching them does," she says. "This isn't meant to disparage teaching, but it has drier goals. It aims to open minds and pour information and ideas in.
"FAM aims to help students see how they belong at St. Mary's and in the world."
The Rowdiest Rattler
Ryan Muñoz
Senior Criminal Justice Major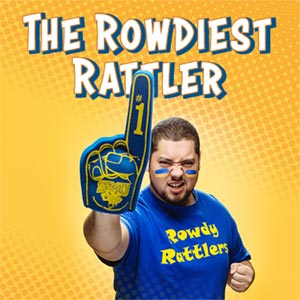 Nothing builds camaraderie quite like screaming at the top of your lungs in unison with a bunch of fellow maniacs. These are the Rowdy Rattlers – easily the most intense themed-living community at St. Mary's.
Ryan Muñoz is a former co-leader of the group, which hails from Dougherty Hall. They announce their presence with authority at all Rattler athletic events, rallying new fan support and providing a real home-field advantage in a "rowdy, not rude" manner.
"Leading 'the prayer' before every game was my favorite experience with the Rowdy Rattlers," he says. "I loved the silence in the gym when I yelled, 'Our Lady of Victory, pray for us! Our Lady of Sorrow, pray for them!' It gave us a huge adrenaline rush. You must experience it at least once during your St. Mary's career."
Endless enthusiasm and an innovative approach allowed him and co-leader Vince Vasquez to grow the ranks of the omnipresent Rowdy Rattlers. They developed a punch-card system that rewarded students for attending games with Rowdy Rattler T-shirts.
After a successful run as the face of the group, Muñoz has stepped away to devote his time to developing a new themed-living community, the Marianist Leadership Program.
"I have met wonderful athletes, coaches and St. Mary's staff through this program," he says. "I have made friendships that will last a lifetime. The Marianist charism of community lives within the Rowdy Rattlers and the athletics department."
The Ascender
Re'Shea Garrison, Junior Forensic Science Major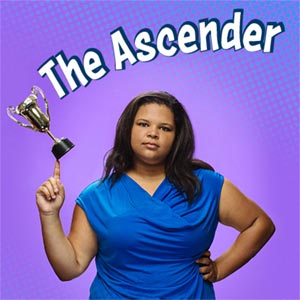 When a family member dies suddenly – tragically – everything else becomes a blur. Things that once were priorities are no longer important.
Re'Shea Garrison knows this all too well. Her brother was shot to death in January 2013 in her hometown of New Orleans.
Garrison left St. Mary's to be with her family and missed several weeks at the beginning of her second semester. When she returned, she was way behind – and she was lost. But in a time of extreme sadness, loved ones band together for support – which is exactly what FAM did for Garrison.
Mentors Leticia Hart and Dmitriy Khon, Ph.D., helped her with her studies and pushed her to not give up. Her FAM peers were there to lend an ear and a hug.
"Their positivity kept me motivated," she says. "I had so much invested already. Having FAM as a backbone when my family wasn't there really helped."
Her brother's killers were caught, and she's at peace, Garrison says. But her desire to help others in similar situations burns like never before. Her long-term goal is to help crime victims with her Forensic Science degree, but first she wants to spend two years as a City Year mentor, keeping children on the right path.
"You're giving them that foundation to go to college, strive to be better and participate in activities to develop completely as a person, as a human being," she says. "I've seen so many people in New Orleans – they're kids, but nobody gives them the time of day to pursue an education. . . . It breaks my heart to see so much potential go to waste."