International Relations graduate student is learning the language of Turkey, and much more

by Gina Farrell (M.P.A. '11)
Travis Wessler's first experience in Turkey came a few years ago while he was stationed as an Army infantry officer in Germany. A bit of an adventurer, he signed up to run a marathon in Turkey and was instantly intrigued with the culture and people.
"I knew this was a place that I wanted to come back to," Wessler said.
Now out of the Army and an online student in the St. Mary's International Relations graduate program, Wessler is still an adventurer. He's back in Turkey working on a prestigious academic fellowship called the Boren Award, which is funded by the National Security Education Program. It is part of a federal initiative to increase the pool of U.S. citizens with foreign language and international skills in critical areas like the Middle East.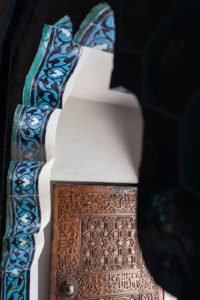 For six months, Wessler is living in Izmir, researching what role the U.S. might play in Kurdish relations to ensure stability in the Middle East. The Kurds are considered the world's largest ethnic group without a state, and they have large presences in critical countries including Iraq, Turkey, Iran and Syria.
The violent political situation in neighboring Syria meant that before traveling, the U.S. State Department required him to sign a waiver acknowledging that he understood the danger of traveling in the region.
Travel warning or no, Wessler intends to venture into other areas of Turkey, including the region nearer the Syrian border, where there is a large Kurdish population. Izmir is a tourist destination and considered a more liberal area — fewer mosques, the call to prayer is seldom heard, and both restaurants and bars are common. He wants to travel to the other areas with different populations and perspectives.
Although his research begins with reading as much as possible to learn about the Kurdish culture and history, he will also talk to people about their views and experiences. Wessler is unsure of how an American who speaks Turkish and asks questions about Kurds will be received.
"I've had some conversations with people here about politics, and I've found that they can either go really well, or very, very badly," Wessler said. "You never know which it is going to be until you're in the middle of it already. The Kurdish issues don't seem to be something that most Turks like to talk about."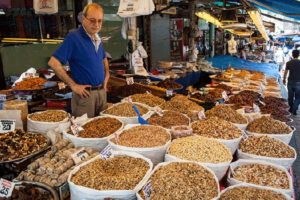 The summer before his research fellowship began, Wessler spent two months in another Turkish city, Bursa, through a State Department critical language immersion program. He arrived knowing only rudimentary Turkish, but left nearly fluent and is applying his new language skills as he delves into his research.
During the immersion program, Wessler lived with a Turkish family in a more conservative area of the country, and he found that learning the culture was even more challenging than learning the language.
During language class one day, he was pleased when his Turkish teacher complimented him on his improvements. However, she then made a gesture as if she were spitting on Wessler — something considered quite offensive by Americans. As it turns out, the teacher had good intentions.
"In Turkey, the belief is that being complimented attracts bad spirits; so, to ward off bad spirits, the person giving the compliment is supposed to spit on the person being complimented," he explained.
Wessler continues to take Turkish language classes and St. Mary's International Relations classes while also conducting research. It's a schedule that he calls "taxing." Still, he describes the time he has spent in Turkey as unlike any other experience he has had. And while he intended to use his time in graduate school to map out his plans for after graduation, his future is still unclear.
"I find that with everything I learn, there is much more to learn, and with every decision made, there are more decisions to make," Wessler said. "The months I've spent here already have been transformative, both in the opportunities that I see before me, and the way I see the world."