Treadaway Hall is open to all undergraduates and has private rooms and community bathrooms. This hall is perfect for someone who likes a space to themselves with the ability to still feel connected to a community of students. In this four-story building, students are assigned by the same gender by wing. Each room comes with a built-in closet, drawers, sink, desk, chair and bed. This building is a hub for many things going on around campus from Mass to concerts. It is connected to Guadalupe Chapel, ROTC, the Music Department, Mail Center, faculty and staff offices and has a large courtyard with benches and picnic tables to enjoy.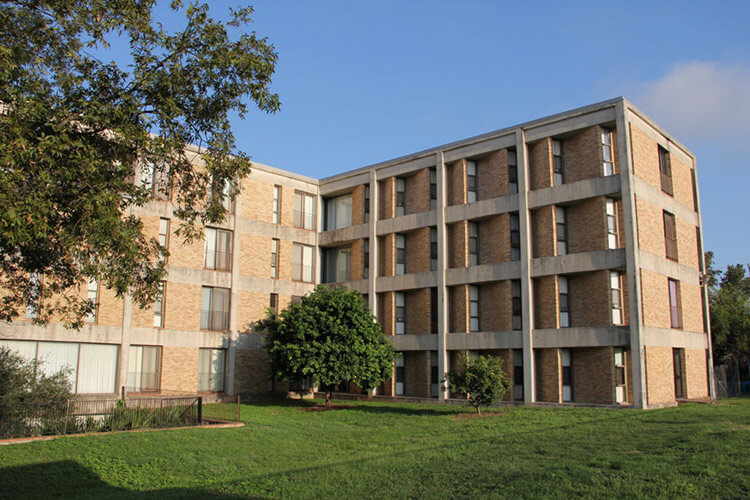 Twin bed (1 per resident)

Built-in desk (1 per resident)

Desk chair (1 per resident)

Built-in closets and drawers
Connected to Guadalupe Chapel

Air conditioning and heat

Internet service/connections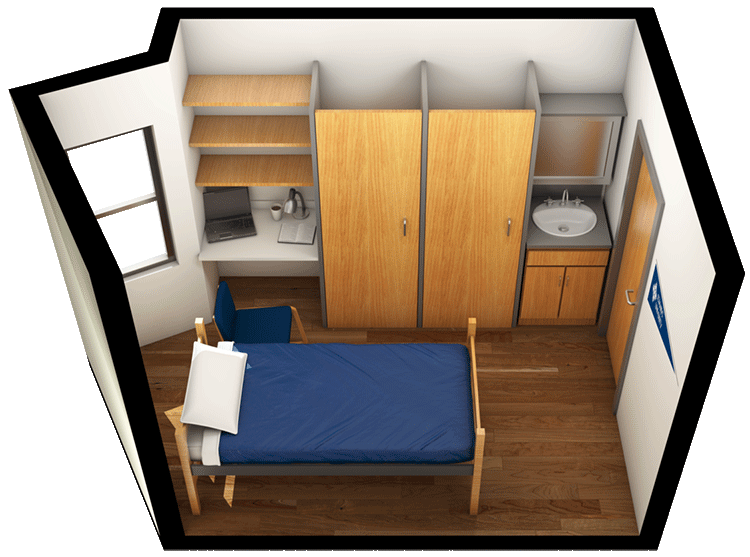 Treadaway Hall is centrally located on campus.

Phone Number: 210-431-4312
Building Abbreviation: TR
Zip Code: 78228-8616
Residence Life
The Village at St. Mary's
Leies Hall, Rooms 101-105
Office Hours
Monday through Friday
8 a.m. to 5 p.m.
Ready to Apply for Housing?
Apply now on the StMU Housing Portal.