Treadaway Hall is open to all undergraduates and has private rooms and community bathrooms. This hall is perfect for someone who likes a space to themselves with the ability to still feel connected to a community of students. In this four-story building, students are assigned by the same gender by wing. Each room comes with a built-in closet, drawers, sink, desk, chair and bed. This building is a hub for many things going on around campus from Mass to concerts. It is connected to Guadalupe Chapel, ROTC, the Music Department, Mail Center, faculty and staff offices and has a large courtyard with benches and picnic tables to enjoy.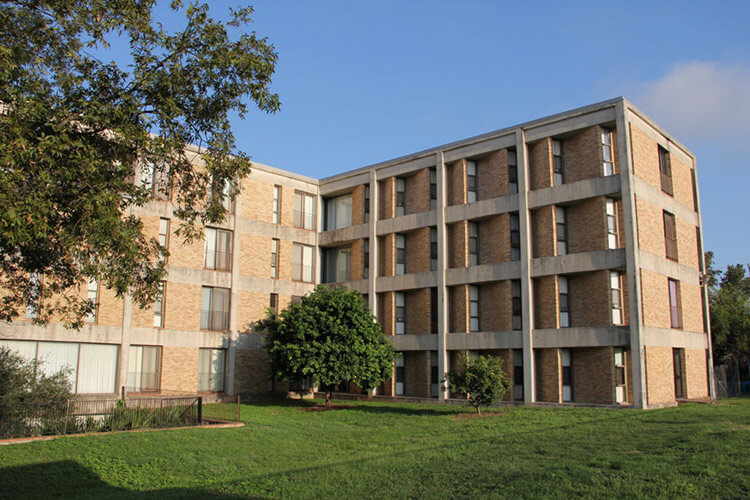 Twin bed (1 per resident)
Built-in desk (1 per resident)
Desk chair (1 per resident)
Built-in closets and drawers
In-room sink and vanity
Central to campus
Courtyard
Full community kitchen
Connected to Guadalupe Chapel
Connected to Mail Center
Air conditioning and heat
Laundry facilities
Vending machines
Cable TV
SpectrumU
Internet service/connections
Mail delivery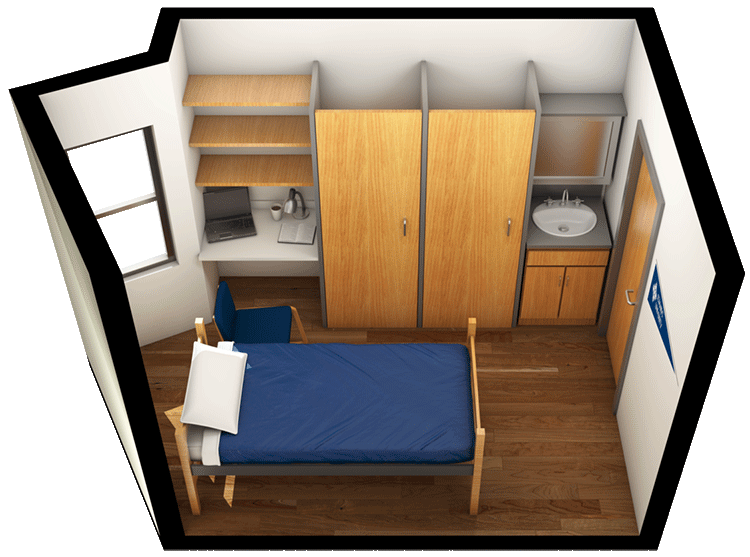 Residence Life
The Village at St. Mary's
Leies Hall, Rooms 101-105
Office Hours
Monday through Friday
8 a.m. to 5 p.m.
Ready to Apply for Housing?
Apply now on the StMU Housing Portal.