by Alex Z. Salinas (B.A. '11, M.A. '19)
Professor of Electrical Engineering Vahid Emamian, Ph.D., has long had his heart set on mentoring future engineers at St. Mary's University — but also on applying cutting-edge machine learning methods to help doctors monitor heart health.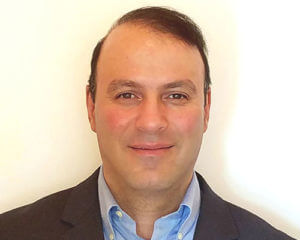 "I use deep learning models to predict heart disease," Emamian said.
Deep learning is a subset of machine learning in which artificial neural networks — algorithms inspired by the human brain — learn from large amounts of data.
Emamian and Master of Science in Electrical Engineering student Nahom Ghebremeskel recently co-authored an article in the Journal of Research and Advancement in Electrical Engineering titled, "Application of Convolutional Neural Network and Deep Learning for Detection of Cardiac Arrhythmia Heart Disease."
In their publication, the duo wrote about the process of recording signals from an electrocardiogram (EGK) sensor inserted into a patient's chest. The sensors send data in real time to a neural network, which is "trained" to detect discrepancies in a patient's heart and also predict them.
"The neural network imitates the human brain to process data and makes decisions when heart signals aren't showing as normal," Emamian said.
Ghebremeskel, an international student from Africa, said the research idea came from multiple conversations with Emamiam, whom he said "continues to provide me with a toolbox of hard and soft skills that have paid dividends in my course work and my professional relationships."
Emamian, originally from Iran and who has taught at St. Mary's since 2003, has a personal connection to his ongoing research: two of his sisters are medical doctors and multiple members of his family have died due to heart problems.
"Health, of course, is a topic that concerns all families, all people, so I'm inspired to follow this path," he said.
Emamian's complex research involves collecting and processing a wealth of information — and to do so quickly requires powerful equipment.
In July, with assistance from a $268,000 grant from the U.S. Army Research Office, via the Defense University Research Instrumentation Program, Emamian launched a deep learning platform called High-Performance Computing (HPC).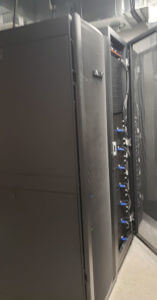 Intended for researchers at St. Mary's interested in running simulations with a vast amount of data in specific research areas, the HPC — which took Emamian more than three years to develop — can complete simulations 2,000 times faster than a laptop, Emamian said.
"The potential of developing neural networks is unlimited," he said. "A machine over time usually does a better performance than a human."
Winston Erevelles, Ph.D., Dean of the School of Science, Engineering and Technology, said Emamian's dedication to teaching and researching reflects his character.
"He tends to be quiet and reflective as a person — one has to but spend about 30 minutes with him to understand the deep passion and dedication he has for his work," he said.
Ghebremeskel said Emamian "walks the middle path" between being demanding and hands-off, and with his guidance has published two additional articles in peer-reviewed scientific journals.
On the quality of students at St. Mary's, Emamian said, "They work really hard, and part of that is because we give them a lot of work to do.
"When I teach, I don't know how the time passes."
Faculty and student researchers at St. Mary's may request access to use the HPC.