What began as an experience many St. Mary's students know and love – passionate professors creating an intimate learning environment – became an essential puzzle piece to the love story of Claire Seifert and Robert Gray, seven years after they met.
Seifert (B.A. '13, M.S. '16), the University's first Environmental Science graduate who later stayed at St. Mary's to pursue a master's degree in Engineering Systems Management, met Gray (B.A. '15) in Associate Professor of Environmental Science David Turner's Geology lab in Fall 2011.
"Dr. Turner would often foster a fun classroom environment during lab and would encourage all (seven) of us to talk with one another," Seifert said.
After Seifert picked on Gray for getting the last lemon bar during class, he brought her a pastry to make up for it, which would change his life forever.
Though Seifert and Gray went separate ways after that semester, their paths crossed again in Fall 2013, when they unknowingly registered for the same computer programming class. Gray then sat next to "the girl from Geology lab."
A semester later, Seifert invited the "funny guy" from class to hang out. Shortly after, they decided to explore their special chemistry — becoming soulmates in the process.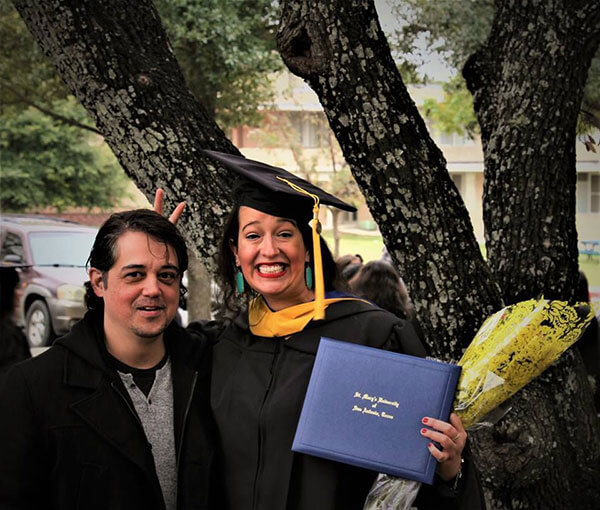 On Christmas Eve 2016, the couple's third Christmas together, Seifert received a special gift from Gray.
"He put the ring in my new stocking and asked me to open it. When I felt the little box, I knew, and he got on one knee and asked me to marry him," Seifert said.
The couple will marry this April.
"Before St. Mary's, I never thought I could graduate from a college, much less get a master's," Seifert said. "But St. Mary's allowed me that growth and care to where I learned I could do more than I ever thought possible, and of course it led me to Robert, who I never would have met otherwise."