by Alex Salinas (B.A. '11)
Shortly before graduating from St. Mary's University with a degree in Corporate Finance, Eric Naranjo (B.B.A. '02) was lucky enough to have two job offers in his field. Yet, wary of the market, he wasn't sure what direction to head.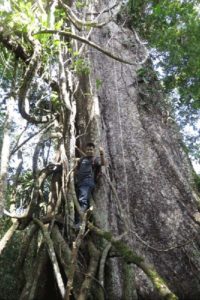 That was, until a brief encounter with a friend changed everything. She mentioned the Peace Corps, a possibility Naranjo had not considered. After some library – and soul – searching, he decided to take "a path less traveled."
Even in the Peace Corps, he put his business education to use as a business volunteer focusing on improving infrastructure in Peru. He spent two years with a milling company that processed tara, a tannin used in the leather and wine industries.
Naranjo, working with a non-governmental organization that mined the tara, trained farmers how to be better business managers and operate more efficiently.
"The team was family, and the families we worked with in rural villages looked at us as family. The two years provided an understanding of how the majority of the world's population lives, which was eye opening," he said.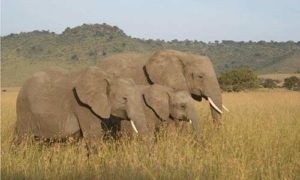 After his stint with the Peace Corps, Naranjo attended graduate school and interned at an investment bank learning how capital flows through markets. His studies inspired him to become a founding member of a social impact investment company, where he built financial models for international companies unable to tap into formal commercial credit.
After five years in banking, he was ready to travel the world. Naranjo applied to the United States Agency for International Development and embarked on yet another chapter. He is currently a USAID diplomat working as an investment officer in Peru, the country where his journey began. In five years as a diplomat, he's visited more than 15 countries and can speak Spanish and French fluently.
He credits experiences at his alma mater for influencing the way he does business every day.
"St. Mary's is a small school and the class size is reflective," Naranjo said. "I enjoyed really engaging with my professors, which gave me the confidence to express my ideas and thrive in a collaborative environment."
However, he firmly believes that "it's about not where you went to school, but what you did while you were there."
But sometimes, as in Naranjo's case, it can be about a quick conversation that can change everything.