Maximizing Access to Research Careers
The Maximizing Access to Research Careers (MARC) Undergraduate Student Training in Academic Research (U*STAR) is a training program funded by the National Institutes of Health (NIH). This training program is for underrepresented students with an earnest desire to attend graduate school and obtain a Ph.D.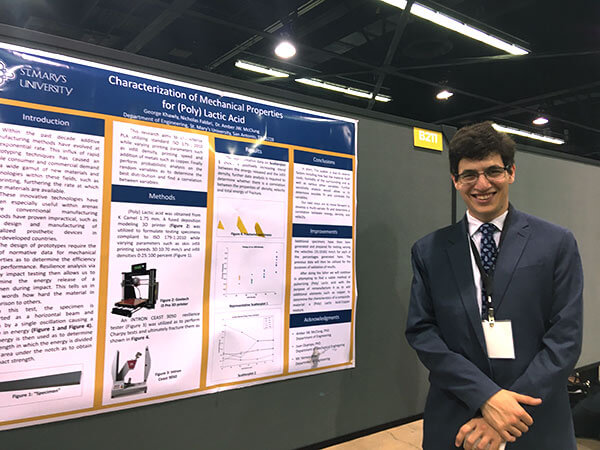 The goal of the program is to provide structured training to prepare high-achieving, underrepresented students for Ph.D. studies in biomedical and behavioral science research fields. To which they will ultimately contribute to the diversification of the nation's scientific workforce.
MARC U*STAR provides students majoring in STEM or Behavioral Science disciplines opportunities to complete biomedical research training and work alongside faculty mentors in the biomedical sciences.
Undergraduate students participating in MARC U*STAR are provided with academic, financial and research support to become competitive applicants for Ph.D. programs.
The program is year-round and offers students numerous benefits, including academic year and summer research experiences at designated laboratories, opportunity to present at the annual campus-wide symposium, attendance at a scientific conference (travel-related costs are provided), professional development including colloquiums, seminars, and workshops, as well as a stipend ($13,368/year) and tuition assistance.
Eligibility and Requirements
Must be pursuing a course of study in Science, Engineering & Technology or Behavioral Science
Must apply two years before you graduate
Maintain a minimum GPA of 3.0
Be a U.S. Citizen or Legal Permanent Resident
Be genuinely interested in attending graduate school and obtaining a Ph.D. upon completion of your degree
Commit at least 10 hours per week to a research project during academic year and 10 weeks full time during the summer
Spring Research Fellowship
The Spring Research Fellowship (SRF) program provides freshmen and sophomores with a hands-on research experience and mentorship with a St. Mary's faculty member during the spring semester. Students who are selected will research for a minimum of 100 hours and will receive a stipend (up to $1000). Those who are interested in a Ph.D. are strongly encouraged to apply. In order to be eligible for the program, students:
Must have at least a 3.0 GPA.
Must be pursuing a course of study in Science, Engineering & Technology or Behavioral Science
Must be interested in research
If you are interested in learning more about the MARC U*STAR and/or the Pre-MARC programs and their outstanding benefits, please contact:
Current students: Access the MARC U*STAR program application and requirements on Gateway.