2019 Presidential Award Winners
Hometown: San Antonio, Texas
Degree: B.A. in Computer Information Systems
Future Plans: Beginning in June, Christine will work for USAA as a software developer and integrator.
"I have had many defining moments that allowed me to grow in understanding myself, service and faith. At St. Mary's, I am among people serving the community and living the Marianist values. I will carry this through my life, understanding that God is calling me to my career, my community and my faith.
St. Mary's allowed me to implement concepts from the classroom and apply them in real-world experiences. Promoting STEM to middle- and high-school girls allowed me to see my education in a more complex way. It allowed me to see educational inequality and, as a first-generation college student and Latina, to see my responsibility to be an encouraging voice and role model for these girls."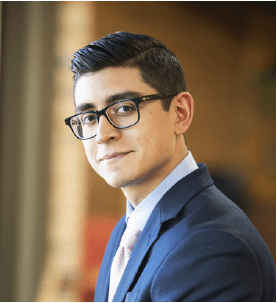 Hometown: El Paso, Texas
Degree: B.A. in Biology
Future Plans: Andres will attend the University of Texas at Houston's McGovern Medical School in a combined M.D./MBA program.
"My educational experience has been nothing short of transformative. I entered St. Mary's as a first-generation college student, and I didn't want to let my family down. In my very first course, I met a Biology professor who would propel me to success. Dr. Colette Daubner saw something in me that no one else did, and it pushed me to work up to the standard she held me by.
Many schools promote 'giving back' but none like St. Mary's. I worked for an alumnus at a free asthma clinic where I helped uninsured, economically disadvantaged citizens. It solidified my decision to go to medical school for the right reason — to serve the less fortunate."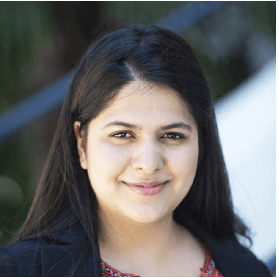 Hometown: Tolleson, Arizona
Degrees: B.S. in Physics, B.A. in Mathematics
Future Plans: Rebeca plans to pursue her doctorate in Materials Science.
"Without St. Mary's, I am confident I would not have majored in Physics or Math, nor have the aspirations I have now — to explore new avenues to increase the sustainability and efficiency of present technology, as well as identify and use new forms of renewable energy. These interests are a direct result of my St. Mary's education.
It was here that I became secure in my abilities, thanks to the support of Physics faculty. With their encouragement I acquired the skills of a research scientist and discovered the meaning of success — and my image of success shifted from the idea of a hefty paycheck to one of serving the community."
2018 Presidential Award Winners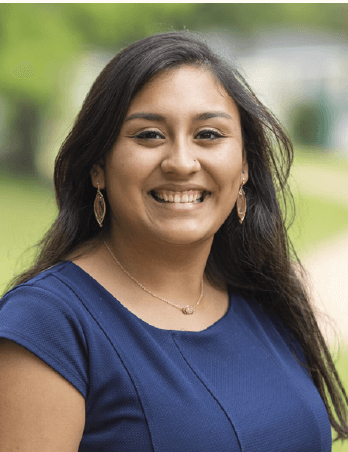 Hometown: Dumas, Texas
Degree: B.S. in Electrical Engineering
Future Plans: Elena will begin her career at USAA after graduation as a Software Developer and Integrator III.
Elena also plans to travel around the world as much as possible, immersing herself in other cultures.
"A defining moment for me was attending an on-campus STEM career fair. Through that fair, I made connections and was able to get an interview with USAA. St. Mary's helped me set up the on-campus interview and prepare for having dinner with them the day before my interview on the USAA campus. I got the job, and I'll be starting in September.
"I've gone through a lot as a student at St. Mary's — late nights and early mornings studying, and still being involved on campus including as a President's Ambassador and a peer mentor. Because of all those experiences, I've really changed and grown a lot. I thank all of those at St. Mary's who have given their time to help me, and I look forward to giving back and doing whatever I can for others."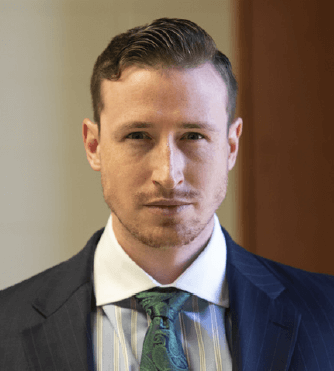 Hometown: San Antonio, Texas
Degree: B.S. in Biology with Chemistry minor
Future Plans: Mark will attend the University of Texas Medical Branch and will be commissioned in the United States Air Force this spring to serve as a physician upon medical school graduation.
"I'm a Marine Corps veteran, and I loved the brotherhood, the comradery. I found that at St. Mary's as well. When my father passed, it was rough. I missed a couple weeks of classes and was studying for the MCAT. The support I received from my professors and the Dean of Students helped me get back on my feet. Those moments transformed me and made me realize that people on campus really cared that I was OK.
"Becoming a doctor is absolutely a personal calling. After I had returned from Afghanistan, I stood in on a surgery of a fellow Marine who had lost his legs. I saw the surgeons give him a chance to live to see his firstborn child. I want to do that, and I will.
"My experience at St. Mary's has been a phenomenal and very fundamental part of my life. It is what got me to where I am, and it will be something I continually look back on."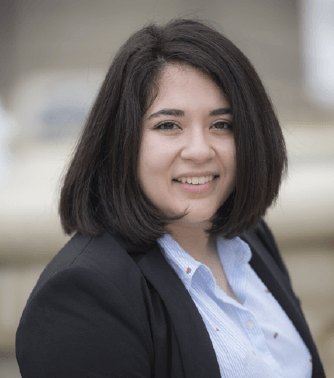 Hometown: San Antonio, Texas
Degrees: B.S. in Physics, B.A. in Mathematics
Future Plans: Iliana will attend Texas A&M University to pursue a Ph.D. in Science Education in the College of Education, Department of Teaching Learning and Culture.
"St. Mary's University exceeded my expectations in every way. My degrees turned out to be so much more than I thought they could be. I had planned to earn a theoretical degree. Now I've decided to study science education and earn a Ph.D. so that I can better serve my community — what I think God wants me to do — blending education and service together.
"I thought I had two separate lives: my personal life, which held my beliefs and values, and my professional life, where everything focused on earning a science degree. I thought they had to be separate, but at St. Mary's I realized it doesn't have to be that way. I can blend them and live a more enriched life, not just by advancing my career, but also by helping others."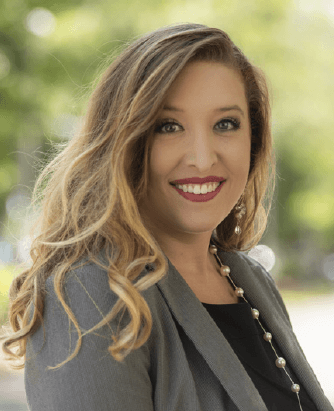 Kathryn Lorraine Ellebracht
Hometown: St. Louis, Missouri
Degree: B.S. in Biology with Chemistry minor
Future Plans: Kathryn will attend the University of Missouri, College of Veterinary Medicine.
"St. Mary's University has been the biggest blessing in my life. Being welcomed from St. Louis into this community has been amazing, allowing me to incorporate my faith into every part of my life — in the classroom, outside of the classroom and into my future profession. It has allowed me to grow as a person and to become the person I want to be in the future.
"My professors pushed me and showed me I'm capable of becoming a veterinarian, even when I wasn't sure I could. Classes are rigorous and the curriculum is amazing, but it's hard. While it's been challenging, being at St. Mary's is one of the most exciting things I've done in my life. It's a blessing to be able to continue my education in vet school with the amazing foundation of a St. Mary's Biology degree."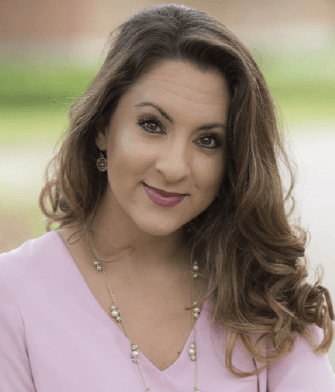 Hometown: San Antonio, Texas
Degree: B.S. in Biology with Chemistry minor
Future Plans: Deandra attends the UT Health – San Antonio, Long School of Medicine.
"My defining moment at St. Mary's was during a semester I shadowed an obstetrician gynecologist who was an alum of St. Mary's. With the help of a medical resident, my hands were the first to catch and deliver a baby. That wasn't an experience I expected to have as a sophomore, and it cemented that this is what I'm supposed to do. It is a moment I will carry with me the rest of my life.
"As a Biology major, I was challenged in ways I never imagined, and I wasn't always sure I would make it. But looking back, I'm grateful for those challenges and the help of my peers and the faculty.
"I will take the Marianist charism with me when I graduate. I'll be receptive to it and carry it into my career as a physician."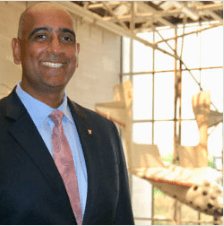 Ravi Chaudhary, D.L.S. (M.S. '99)
As director of Advanced Programs and Innovation in the Office of Commercial Space Transportation at the FAA, Chaudhary is responsible for looking into the future of commercial space transportation. And for Chaudhary, a man with a direct line to the president, not a day goes by during which the lessons he learned as an Industrial Engineering graduate student at St. Mary's University aren't on his mind.
"I was blessed to have (Professor of Industrial Engineering) Rafael Moras invest heavily in my development and guide me through a challenging graduate engineering degree. Over time, Dr. Moras become more than an academic adviser; he became a good friend and mentor.
Looking back, going to St. Mary's was one of the best decisions I could've made."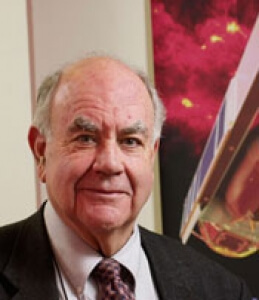 With an award-winning career that spans more than half a century, Giovanni G. Fazio earned both a B.S. in Physics and a B.A. in Chemistry from St. Mary's in 1954. A renowned astrophysicist, Fazio helped pioneer NASA's development of gamma-ray astronomy using balloon-borne and ground-based detectors. He is a senior physicist at the Harvard-Smithsonian Center for Astrophysics.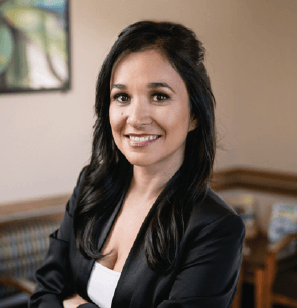 Erika Gonzalez-Reyes, M.D. (B.S. '98)
Gonzalez-Reyes serves as the CEO & President of South Texas Allergy & Asthma Medical Professionals and STAAMP Clinical Research. As a student at St. Mary's, Gonzalez-Reyes participated in the Health Careers Opportunity Program and the MARCU*STAR program before completing medical school at the University of Texas Medical Branch in Galveston on an Air Force scholarship.
As an alumna, Gonzalez-Reyes mentors pre-med students and allows them to rotate through her clinic. She also serves on the Advisory Council for the School of Science, Engineering and Technology, and by sharing her story with women and minorities, she hopes to inspire them to realize, "That could be me one day."
"The sense of community that St. Mary's has, along with the faith-based mission, surrounds you with mentors and educators who are concerned with your success. It's just as important to them as it is to you."