2022 Presidential Award Winners
B.S. in Biology | New Delhi, India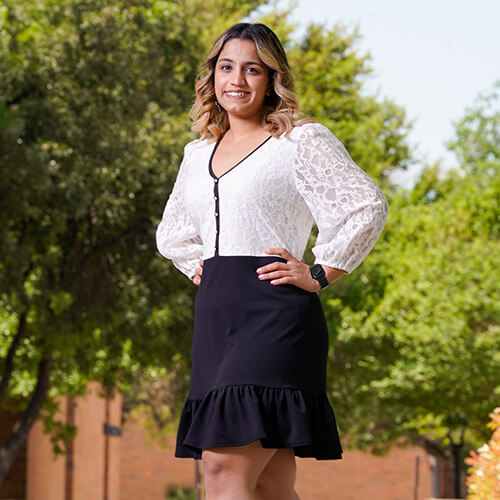 "The most important college experience I had at St. Mary's University was receiving an early acceptance to Saint Louis University School of Medicine. From day one, the Biology Department provided us with immense support and guidance. My journey at St. Mary's prepared me for my dream career in more ways than I could imagine."
B.A. in International and Global Studies and Environmental Science | Ciudad Juárez, Chihuahua, México
"At St. Mary's, I discovered myself as a Marianist, servant leader and advocate for environmental change. I will walk the stage well-grounded, centered and knowing my purpose in life: Finding ways to protect the environment, through understanding and community, all while fostering the Marianist teachings in all stages of my life."
B.S. in Environmental Science | San Antonio, Texas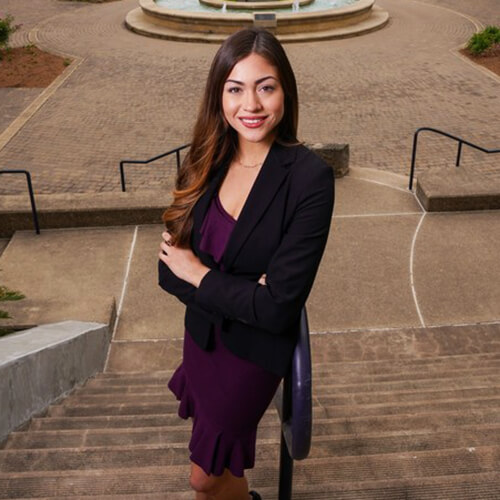 "The diversity of people I have led, helped and worked with at St. Mary's University has allowed me a broader perspective of societal needs. Undoubtedly, I have learned how to be a part of and promote community, and I am confident in my abilities as a leader. I will energetically work to fulfill my calling to inspire others and lend a helping hand."
B.S. in Computer Science | Kathmandu, Nepal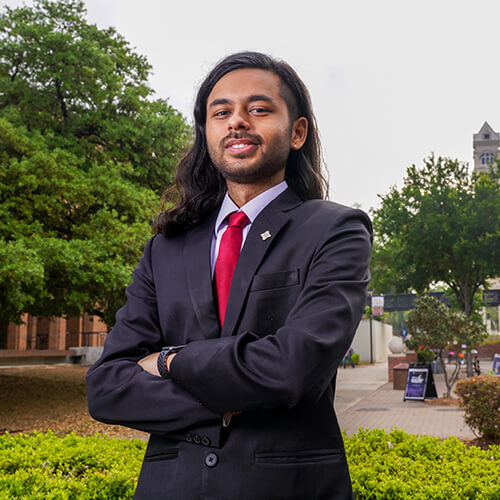 "My connection with the Marianist Leadership Program helped start my journey of shaping the person I am today and helped me understand the mission statement of the University. I now understand what it means to be a servant leader, to have empathy and to share the table equally with everyone."
B.A. in International and Global Studies and B.S. in Environmental Science | Camuy, Puerto Rico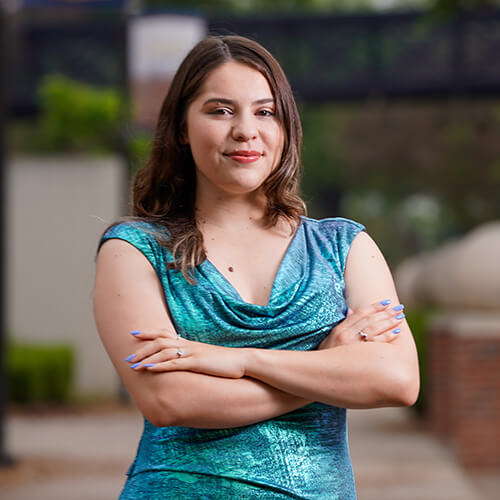 "Thanks to the experiences I have had on campus I have realized the importance of a relationship with God and how we can reflect that through everything we do. I have become a more self-reflective, resilient, confident woman. I still have lots to learn but St. Mary's University has strengthened my foundations and prepared me for life beyond graduation."
2021 Presidential Award Winners

Andrea Maresa Aldaz (Biochemistry)
Steven Alfred Rudy Castillo (Biology)
Kathryn Clare Drees (Biology)
Alain Patrick Peralt (Forensic Science)
Ana Paula Saravia (Economics and Mathematics)
Josemaria Sebastian Soriano (Engineering Systems Management)
2020 Presidential Award Winners

Faris Adrian Andonie (Engineering)
Jocelyn Baca (Physics)
Victoria Anne Leh (Chemistry)
Nicolas Alberto Romero (Mechanical Engineering)
Jesus Valencia (Biochemistry)
2019 Presidential Award Winners

Christine N. Flores (Computer Information Systems)
Geyner Andres Gaona (Biology)
Rebeca M. Gurrola (Physics and Mathematics)
2018 Presidential Award Winners

Elena Janay Botello (Electrical Engineering)
Stephen Mark Braden (Biology)
Iliana Esther De La Cruz (Physics and Mathematics)
Kathryn Lorraine Ellebracht (Biology)
Deandra C. Gonzalez (Biology)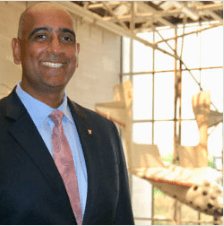 Ravi Chaudhary, D.L.S. (M.S. '99)
As director of Advanced Programs and Innovation in the Office of Commercial Space Transportation at the FAA, Chaudhary is responsible for looking into the future of commercial space transportation. And for Chaudhary, a man with a direct line to the president, not a day goes by during which the lessons he learned as an Industrial Engineering graduate student at St. Mary's University aren't on his mind.
"I was blessed to have (Professor of Industrial Engineering) Rafael Moras invest heavily in my development and guide me through a challenging graduate engineering degree. Over time, Dr. Moras become more than an academic adviser; he became a good friend and mentor.
Looking back, going to St. Mary's was one of the best decisions I could've made."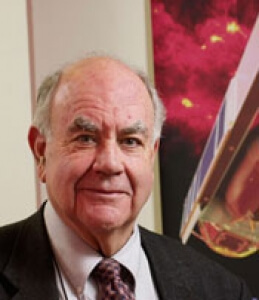 With an award-winning career that spans more than half a century, Giovanni G. Fazio earned both a B.S. in Physics and a B.A. in Chemistry from St. Mary's in 1954. A renowned astrophysicist, Fazio helped pioneer NASA's development of gamma-ray astronomy using balloon-borne and ground-based detectors. He is a senior physicist at the Harvard-Smithsonian Center for Astrophysics.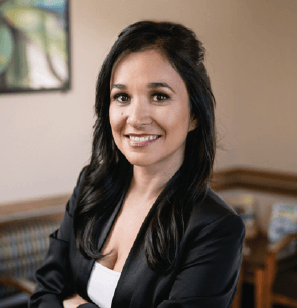 Erika Gonzalez-Reyes, M.D. (B.S. '98)
Gonzalez-Reyes serves as the CEO & President of South Texas Allergy & Asthma Medical Professionals and STAAMP Clinical Research. As a student at St. Mary's, Gonzalez-Reyes participated in the Health Careers Opportunity Program and the MARCU*STAR program before completing medical school at the University of Texas Medical Branch in Galveston on an Air Force scholarship.
As an alumna, Gonzalez-Reyes mentors pre-med students and allows them to rotate through her clinic. She also serves on the Advisory Council for the School of Science, Engineering and Technology, and by sharing her story with women and minorities, she hopes to inspire them to realize, "That could be me one day."
"The sense of community that St. Mary's has, along with the faith-based mission, surrounds you with mentors and educators who are concerned with your success. It's just as important to them as it is to you."