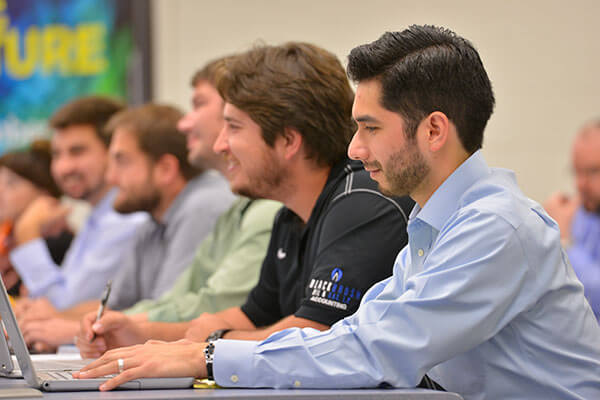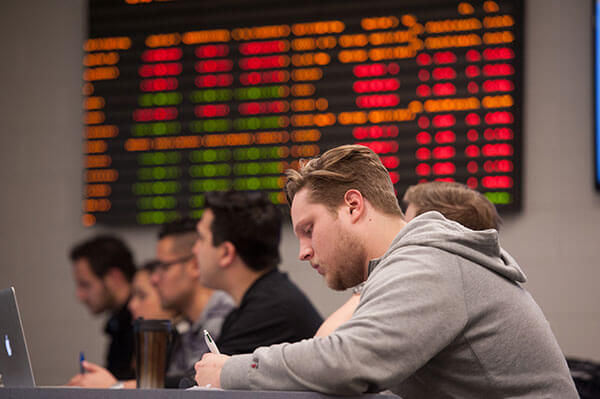 The Department of Finance and Quantitative Management at the Greehey School of Business prepares students for fulfilling careers in which they can make a difference in the lives of individuals and in the success of companies.
The Finance and Risk Management program prepares students for a wide variety of exciting career opportunities. The program has a remarkable faculty who are dedicated to helping their students earn recognition both locally and nationally through academic and professional development, internships, and most importantly, job placements.

Rogelio Hernandez (B.B.A. '15), Assistant Vice President, Marsh
Student-Managed Portfolio
Finance and Risk Management majors manage millions of dollars of the Greehey School's endowment. These are real dollars, not a simulation. Management of the fund takes place in an actual trading room in the School.
Numerous Bloomberg computer terminals are available throughout the School for student certification and research, ensuring that our Finance and Risk Management majors are prepared to be immediate difference-makers in both their internships and careers.
Academic Programs in the Department of Finance and Quantitative Management