From pipe dream to pipeline
The Office of Pipeline Initiatives at the St. Mary's University School of Law has a simple goal: find ways to demystify law school for high school students and help make their law school dreams a reality.
Director of Pipeline Initiatives Alan Haynes, J.D., said he enjoys sharing his love of the law and legal education. He wants to reach overlooked students who have law school ambitions — particularly people of color or first-generation students. Since joining the law school in 2015, Haynes said he has strived to increase diversity in the legal field.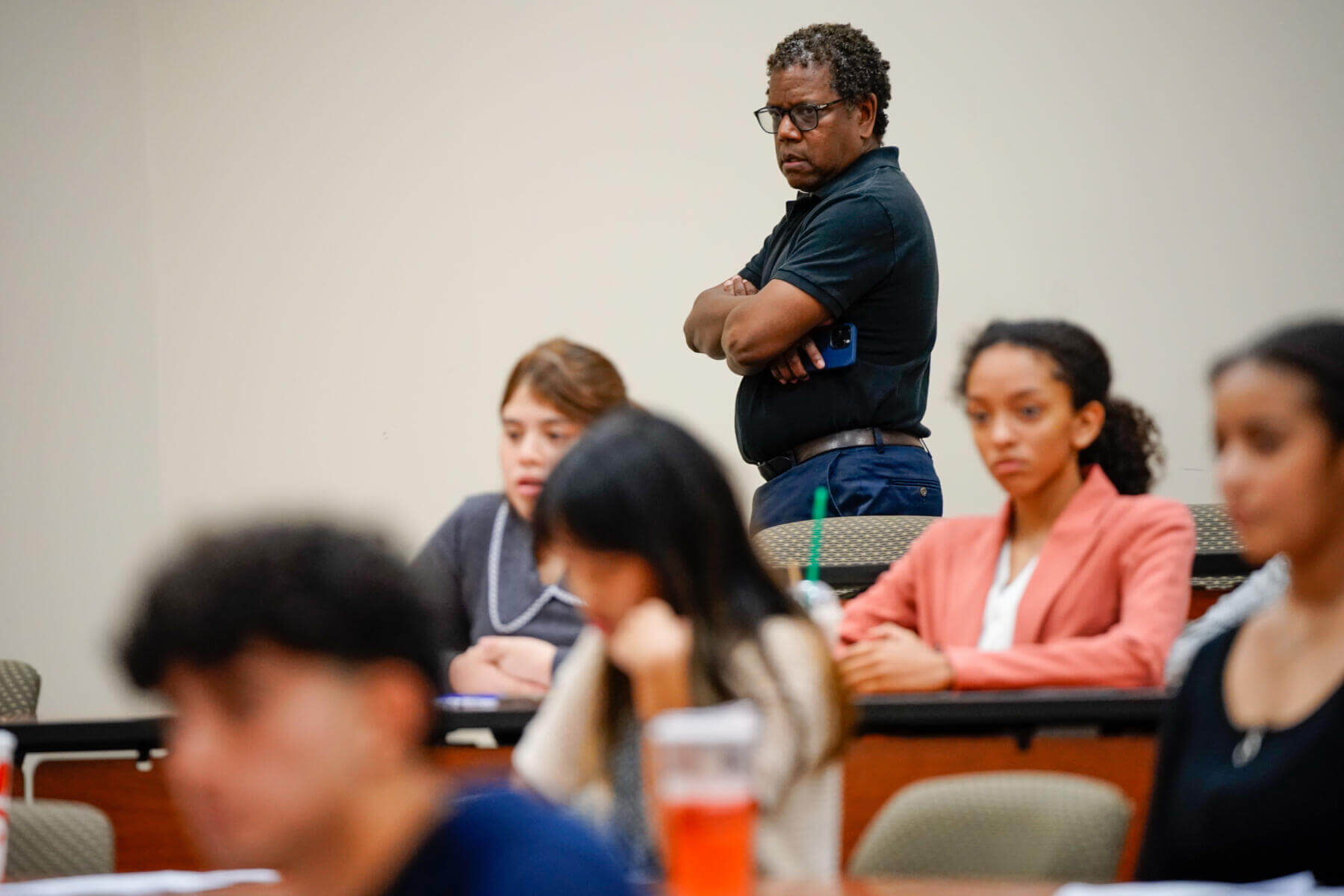 In 2022, the School of Law enrolled a class with 45% of students identifying as Hispanic or Latino, 4% Asian American and 3% Black or African American. Despite those numbers, a 2019 report by the American Bar Association stated 5% of lawyers identified as Black, 5% as Hispanic and 3% as Asian, even with population changes in the U.S.
Years ago, Haynes recalls attending a Minnesota Supreme Court information session where former Minnesota Vikings football player turned Minnesota Supreme Court Associate Justice Alan Page, J.D., spoke about how he guaranteed he wouldn't hire anyone who didn't apply.
Haynes said he believes one of the biggest roadblocks to law school for young people is that they "self-select out" by not applying.
Experiences that are immersive have the power to shape a student's future just by the nature of being exposed to it.

Margaret Bray, principal of Marshall
The success of the programs confirmed the need for a dedicated office to nurture the student pipeline, which Haynes now oversees.
The 46 YWLA attendees immersed themselves in sessions taught by St. Mary's Law faculty, toured the law school and heard from accomplished guest speakers, including the Hon. Myrna Pérez, J.D., who joined remotely from her chambers in the U.S. Court of Appeals for the Second Circuit in New York.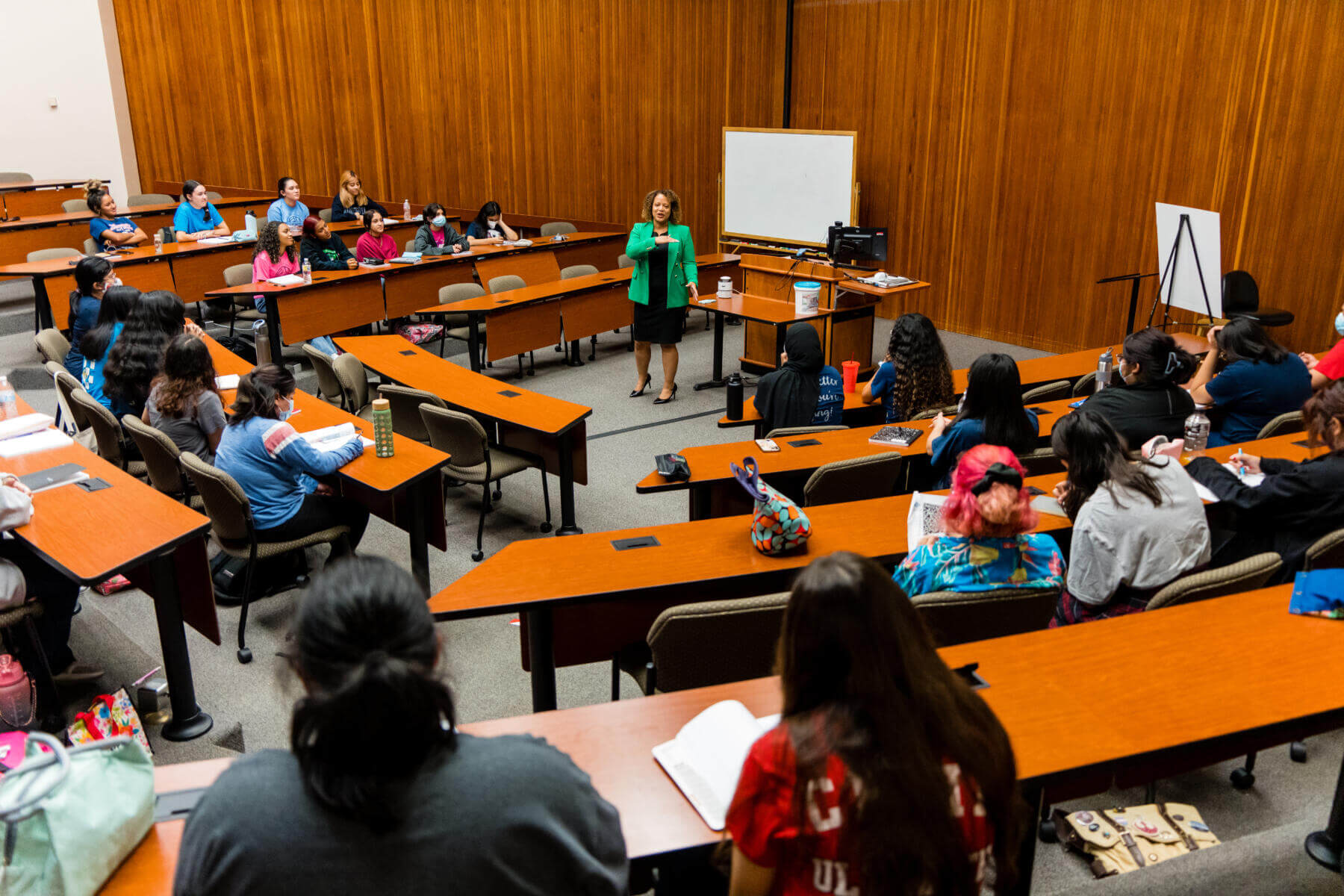 Margaret Bray, principal of Marshall, said the summer camp students gained more than critical thinking and writing skills.
"Experiences that are immersive have the power to shape a student's future just by the nature of being exposed to it," Bray said.
Jennifer Delmer teaches Advanced Placement U.S. History and Advanced Placement Government at YWLA and said she enjoyed seeing her students engage with professors about ethics, work-life balance and the realities of being a lawyer.
Delmer believes students need to see themselves in the law classrooms, learning from law professors, before they can dream about attending law school.
"If they can experience it for themselves, then they can start to see it," Delmer said.
YWLA junior Sophia Pirruccello said her favorite part of the camp was a discussion on ethics and scenarios led by Mike Martinez, M.S.I.S. (J.D. '00), Director of the Sarita Kenedy East Law Library and Service Professor of Law.
I loved the environment, the people and the lectures.

Serena Cardona, Marshall sophomore
"I really liked the ethics conversation, where we debated different situations from a moral standpoint," Pirruccello said.
The 30 Marshall students, many of whom were incoming high school freshmen, participated in a mock trial at the end of their camp. Marshall sophomore Serena Cardona said she would love to attend St. Mary's Law. "I would recommend it to all my friends," Cardona said. "I loved the environment, the people and the lectures."