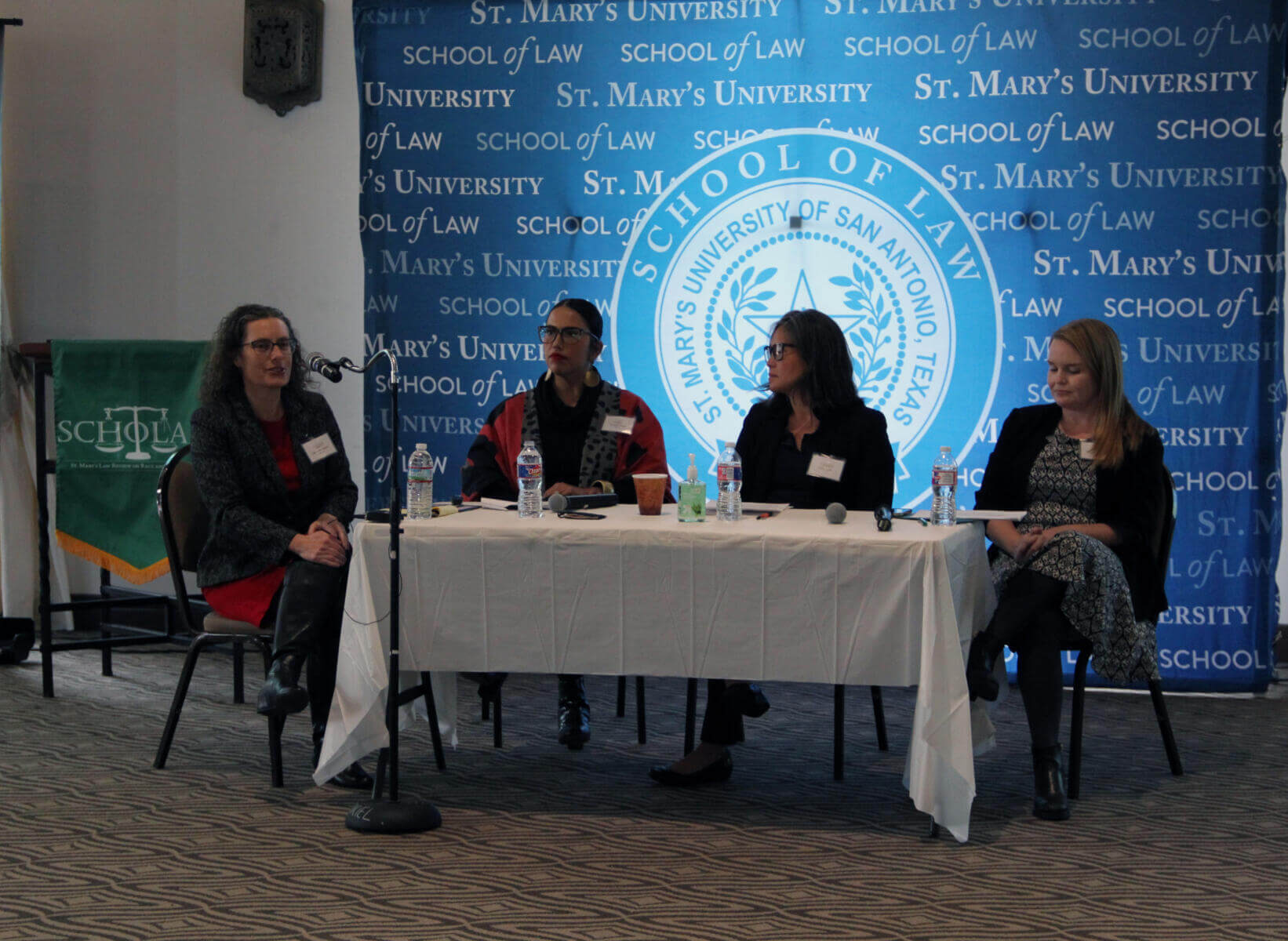 If there's one thing Pulitzer Prize-winning journalist Sonia Nazario wanted attendees of the 2022 Immigration Symposium to understand, it's that immigrant children who come to the U.S. alone face an arduous journey.
The Feb. 25 symposium, hosted by The Scholar: St. Mary's Law Review on Race and Social Justice at San Fernando Hall on 231 West Commerce St., introduced lawyers and St. Mary's Law students to a range of topics — from emigration from Afghanistan, to immigration to San Antonio and how lawyers could help address legal issues in the field.
Nazario, the event's keynote speaker, authored the book, "Enrique's Journey," and is a contributing opinion writer for the New York Times.
"My hope is to get people to really understand what immigrant children who come to this country alone experience and to get them fired up to represent these kids."

Sonia Nazario
"My hope is that in the prescriptions I provide on what we should do on this issue, maybe it gets some people to think about these things," Nazario said.
Grethel Villarreal, second-year J.D. student at St. Mary's Law, hoped attendees learned more about what she said are the deep-rooted, less obvious issues affecting immigration policy.
"It's not necessarily focusing on how we can help fill out immigration applications or asylum applications, but what we can do to further help these immigrants establish a life in America and be successful and not be forgotten and left on the streets struggling," Villarreal said.
Elizabeth Pliego, third-year J.D. student and Symposium Editor, wanted attendees to leave with an open mind after hearing from a variety of national immigration experts. "It's important to keep up on the current policy of immigration law, as administrations change," Pliego said. "It is an awesome event that The Scholar is able to put on, and I'm just honored to be able to continue that."