by Anndria Flores (B.A. '12, M.A. '16)
St. Mary's University's new Miller Chair in Human Dignity seeks to help prisoners find their own humanity.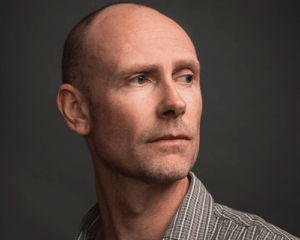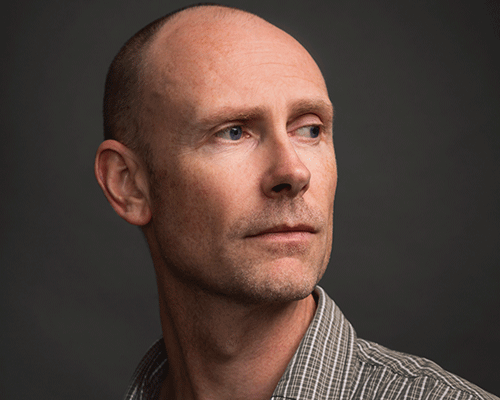 For 12 weeks this spring, James Greenaway, Ph.D., heard the sound of prison doors lock solidly behind him as he walked past the stern-faced guards controlling access to the Ruben M. Torres Unit, a men's state prison in Hondo. He was there to teach prisoners, but the finality of the door closing was unsettling.
"I didn't know what to expect, except I was really nervous about going to a prison," Greenaway said.
He talked first with other professors who had worked with the incarcerated, and that calmed his concerns about the inmates.
"I learned that they hold each other accountable. They watch each other. So, I never feared them. What I didn't like was the doors closing behind me – having to be buzzed in and out."
Greenaway, Associate Professor of Philosophy and the first St. Mary's University Charles H. Miller, M.D., Chair in Human Dignity, was there to help prisoners get in touch with their own humanity and that of their victims, via a condensed version of Self-Appropriation and Human Dignity, a course required for all St. Mary's undergraduate students through the Core Curriculum.
In February, Greenaway was formally installed as the Miller Chair in Human Dignity, a position created to promote the interdisciplinary richness of the Catholic intellectual tradition, particularly regarding universal human dignity and its application to medical ethics.
Greenaway knew that if he was going to effectively serve in the position, he had to do more than research. He wanted to do something practical, but also involving social justice and civic engagement, both of which are central to the University.
Greenaway worked with Deacon Bob Leibrecht, director of Criminal Justice Mercy for the Archdiocese of San Antonio, to determine what type of course would be appropriate for prisoners.
He saw teaching the course as a work of restorative justice. But what is necessary for restorative justice to be effective?
"The perpetrators, the offenders, need to have a sense of their own dignity as persons. Their own worth as human persons," Greenaway said. "You get that, then you're positioning people to be more cognizant of the needs of others. You're getting people geared up to come back into the world as better human beings."
"You're getting people geared up to come back into the world as better human beings."
It was apparent to Greenaway that a lot of the prisoners he encountered were told in various ways, in their neighborhoods or families, that they weren't worth much. In fact, many of them expected they'd end up in prison or killed.
"So it's a self-fulfilling prophecy, really. And, they never really thought about what it means to be human or what is meaningful in human life."
Greenaway knew two things had to change: how these men valued themselves and how society viewed them.
Greenaway tackled the inmates' perception of themselves by having them read what he referred to as some of the "great enduring works of philosophy." Despite their upbringing or circumstance, he wanted to show them what being human could mean and how the literature relates to their own lives.
"I gave them concepts, ideas and language to help them with what they're doing and also to show them that their own struggle to be better human beings is one that they're not alone in, and that some of the greatest philosophical writings bear on that very thing."
He taught them that they are more than a product of their environment – that they have a choice to be different. Throughout the course, Greenaway could see that these men were grappling with what was on their conscience and the suffering they had caused.
In short, Greenaway could see their humanity.
"Once you catch a glimpse of that, that's enough to really change how you think and how you act as an instructor," he said. "Love of wisdom is something which … means that you are more than what you think is fate."
Some might argue that criminals should be locked away and forgotten for the crimes they've committed. While incarceration is what they are owed in justice, Greenaway is trying to tackle a larger question, "What is owed to them in love?"
Without wanting to diminish some of the heinous crimes committed by inmates, we still, in love, have to see them as people, Greenaway said. And, practically, restorative justice through philosophy and other liberal arts disciplines can help incarcerated men and women who want to be better people.
In the prison system, there is little to nothing for the intellect, yet men and women in prison are hungry for some of the most fundamental things that are a part of a university – particularly a Catholic and Marianist university. Greenaway said that we must remind one another of the dignity that we share together.
"It's like planting seeds, little seeds."
At the end of the spring course at the prison, Greenaway presented his students a certificate for completing the course. But for the prisoners, the course was never about the certificate. Greenaway said that while their curiosity pulled them in, it was their humanity that kept them coming back to class each week.
After all, he said, "We are all irreducibly human."