by Alex Z. Salinas (B.A. '11)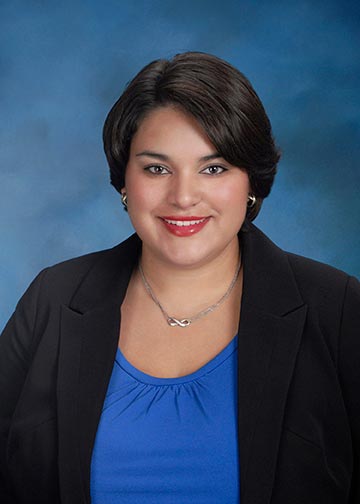 Some of the joys — and frustrations — that can come soon after college include buying a new car or home. And following these major purchases is buying insurance, which today is touted as being as easy as making a few clicks or a phone call.
But the science behind the premium attached to an insurance policy is complex.
Meet Brittany Sullivan (B.A. '12), an actuarial analyst at USAA whose job is to assess everyday-life risks that help her company determine insurance policy rates.
Sullivan's career is still young, but she started in property pricing before she moved to portfolio management.
No matter what role actuarial analysts are in, some part of their jobs will be predicting the future using past experience and what she called "some math magic."
"We help predict what might happen. This could be predicting future losses or premiums for insurance, or the likelihood of a big hurricane coming in X amount of years," she said.
So how does Sullivan whip up the numbers?
Many of her projects are confidential, and each company's actuarial predictions are based on their own formulas.
"Most will look at historical data and how that has trended over time. From there they can look at the current situation and make predictions on what will happen in the next quarter, next year, et cetera" Sullivan said.
Sullivan, who started working at USAA two days after graduating from St. Mary's with a Mathematics degree, got into the business after her aunt suggested she intern at USAA while still in high school. After that internship, Sullivan has never looked back. While at St. Mary's, she also had support from the Mathematics Department.
"I was blessed to have great professors who were willing to help me pass my first actuary exam," she said.
In the field of actuarial science, Sullivan is planting permanent roots.
"This is truly my dream career," she said. "It has technical aspects, but it also requires soft skills. The job never gets boring because the tasks are constantly changing. One day I may be preparing a presentation, the next I may be elbows deep in data analysis."