About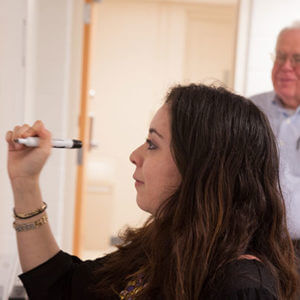 In the Department of Economics at St. Mary's University, economics major students learn the proper analytical, ethical and oral communication skills necessary for a solid foundation in economics and business principles. The study of economics is a systematic analysis of real-world issues that prepares students for careers in both the private and public sectors as well as for graduate and doctoral studies.
The Department of Economics prepares students for graduate or law school, as well as careers advising on international trade, policies in education and environmental protection, and equitable tax systems.
Programs in the Department of Economics
Economics
Department Mission
The mission of the Department of Economics is to instruct St. Mary's University students in Economics, both in theory and in research methodology, to develop their critical thinking, analytical, and writing skills, demonstrating the application of theory and quantitative methods to help solve problems, both public and private, within the context of Catholic and Marianist education.