July 13, 2022
St. Mary's University has welcomed Lynda Ellis (B.A.S. '81) as the new Chair of the Board of Trustees.
"St. Mary's is a special University that puts our students first," said Ellis, who is also CEO and owner of Capitol Concierge, which is based near Washington D.C. "I am honored to be chair and will strive to fill the shoes preceding me."
Ellis succeeds Leticia "Leti" Contreras (B.A. '89), whose term ended in June. Contreras was the first woman to chair the governing board in the University's history.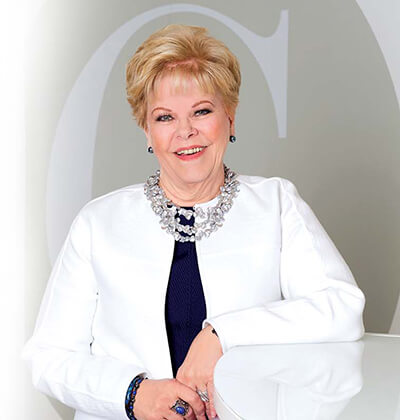 A separate award from this fund recognizes an alumna or female member of the local business community.
Ellis has served as a St. Mary's Trustee since 2017.
Brother Thomas "Tom" Giardino, S.M., executive director of the Association of Marianist Universities; and John Vaught (J.D. '78), retired senior counsel of Wheeler Trigg O' Donnell, LLP, will serve as Vice Chairs of the board.
Three new trustees have also joined the board:
Joseph Ojile, M.D. (B.A. '80), president of Caduceus Corporation and founder and CEO of Clayton Sleep Institute
Sandra Nannini (M.A. '07), vice president of Central Texas Regional Strategic Initiatives for Wells Fargo.
Joe Louis Vela Jr. (B.A.M. '06), Alumni Association Representative, owner of the Vela Group, Inc.