November 2, 2018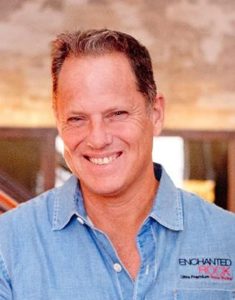 The breakfast discussion, titled "How to build the first distillery in the South since Prohibition in a total recession," will be held at the Pearl Stable of the Historic Pearl Brewery.
The Meadows Center for Entrepreneurial Studies at St. Mary's University hosts the ongoing breakfast series. Registration, networking and breakfast at the Pearl Stable begin at 7 a.m., followed by the program at 8 a.m. on Thursday, Nov. 8.
"Steve Ison's entrepreneurial prowess is wonderfully reflected in the success of Rebecca Creek Distillery," said Tanuja Singh, D.B.A., Dean of the Greehey School of Business. "He combined his passion and expertise in distilled spirits with market intelligence and technology to create the perfect offering. Our students would benefit tremendously from his story of an entrepreneurial mindset and the tools required to be successful."
Ison founded the San Antonio-based distillery after observing the world's most renowned brands while traveling the country and abroad after attending Texas State University. He spent a decade as CEO of an insurance and risk management company before opening Rebecca Creek Distillery to the public in 2009. It has since grown to become one of the largest craft distilleries in North America with its whiskey and vodka products sold in eight states.
"Steve will share his real-world story, including the challenges and successes he has encountered in his journey at Rebecca Creek," said Chris Edelen, Chairman of the Forum on Entrepreneurship Breakfast Series and St. Mary's Executive in Residence. "He has a very interesting inside look that you will want to make sure you are in the audience to hear. Steve and Rebecca Creek are true San Antonio success stories."
More about the Forum Breakfast series
The Meadows Center for Entrepreneurial Studies promotes and encourages entrepreneurial thought, business and activities locally, regionally and nationally. The purpose of the Forum on Entrepreneurship Breakfast Series is to offer the larger San Antonio community and students of St. Mary's University a forum to hear from some of the most talented individuals in industry and government. Funds generated from the series support student scholarships and encourage entrepreneurial activities in San Antonio and the region.
The series' 2018-2019 title sponsor is PwC. For information on sponsorship opportunities and purchasing tables and individual tickets, please contact Pamela Duffy at forumbreakfast@stmarytx.edu or 210-436-3124.