January 25, 2017
Shannon Schuyler – principal, chief purpose officer and corporate responsibility leader of PricewaterhouseCoopers LLP (PwC), the second-largest professional services firm in the world – will give the keynote address at the
Forum on Entrepreneurship Breakfast Series
on Feb. 2.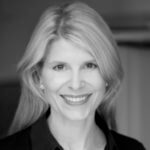 The event – hosted by the Meadows Center for Entrepreneurial Studies at St. Mary's University – will be held at the Pearl Stable of the Historic Pearl Brewery. Registration, networking and breakfast begin at 7 a.m., followed by the program at 8.
Schuyler, also the president of PwC Charitable Foundation Inc., is an acclaimed adviser and speaker who emphasizes purpose, social innovation, sustainability, youth education, financial literacy, employee engagement and cross-sector collaborations.
"We are excited to have Ms. Schuyler at the next Forum on Entrepreneurship Breakfast Series, said Tanuja Singh, D.B.A., Dean of the Greehey School of Business. "Hearing from world-class business leaders like Ms. Schuyler is a privilege for our students and industry partners."
The Meadows Center for Entrepreneurial Studies promotes and encourages entrepreneurial thought, business and activities locally, regionally and nationally. The purpose of the Forum on Entrepreneurship Breakfast Series is to offer the larger San Antonio community and students of St. Mary's University a forum to hear from some of the most talented individuals in industry and government. Funds generated from the series support student scholarships and encourage entrepreneurial activities in San Antonio and the region.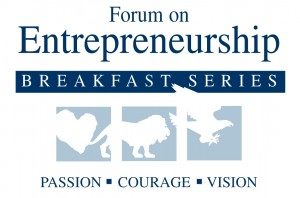 "This is another great opportunity for students and the San Antonio business community to hear a forward-thinking, values-oriented leader like Ms. Schuyler," said Chris Edelen, St. Mary's Executive in Residence and Chairman of the Breakfast Series.
On Dec. 1, the Forum Breakfast series featured Robert Kaplan, President and CEO of the Federal Reserve Bank of Dallas. Past speakers include Daymond John, "Shark Tank" investor and founder of FUBU; Colleen Barrett, president emerita and corporate secretary of Southwest Airlines; Stuart Parker, CEO of USAA; Paula Gold-Williams, CEO of CPS Energy; and Bill Greehey, chairman of NuStar Energy, L.P.
The series' 2016-17 title sponsor is PwC. For information on sponsorship opportunities and purchasing tables and individual tickets, please email Pamela Duffy, CAP-OM, or reach her by phone at 210-436-3124.
More about Shannon Schuyler, from her bio
As a strong voice in the global business community, Schuyler works to infuse purpose into PwC's core business strategy by elevating the global conversation on building trust, collaboration and acting with intention and meaning in every practice, service offering and engagement. She is a managing editor of the Huffington Post's What's Working initiative and helps to redefine the role of purpose in driving organizational performance.
Schuyler designs and implements social and environmental programs that are scalable and aligned with PwC's strategic business priorities. In addition, she oversees initiatives that support PwC's sustainability commitments, including supply chain and pro bono programs, employee engagement and skill development, charitable giving, environmental stewardship, external partnerships relationships, and the firm's five-year $190 million commitment to advancing youth education through the Earn Your Future initiative.
Schuyler advises executives and boards on organizational performance issues as they seek to encourage a thriving organizational culture, navigate multi-generational workforces, and develop sustainability strategies that focus on global megatrends related to technology advancements, urbanization, climate change and demographic shifts.
She is a board member of many charitable organizations, including the HistoryMakers Foundation, the National Environmental Education Foundation, and Leadership Greater Chicago. She serves on advisory committees for Women and the Green Economy, Points of Light, Boston College's Center for Corporate Citizenship, and the Conference Board's Contributions Council.
Schuyler recently was named one of Foreign Policy's Top 100 Global Thinkers and Fast Company's 100 Most Creative People in Business. Leadership Greater Chicago named her its 2015 Distinguished Fellow; Chicago Business Journal named her a 2015 Women of Influence; Womenetics named her a POW! Women of the Year recipient; PR News named her 2013 CSR Professional of the Year; and the Stevie Awards for Women in Business honored her as a Female Executive of the Year – Business Services (2,500 or more employees).
Schuyler, a graduate of the University of Michigan, joined PwC in 1997 and held a variety of client service, marketing and human resources roles before taking on her current roles.