March 29, 2017
The event, hosted by the Meadows Center for Entrepreneurial Studies at St. Mary's University, will be held at the Pearl Stable of the Historic Pearl Brewery. Registration, networking and breakfast begin at 7 a.m., followed by the program at 8.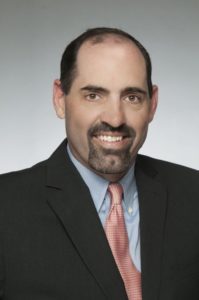 "Mr. Howard is a dynamic leader in the energy field, and we're pleased to have him speak in the Forum on Entrepreneurship Breakfast Series, said Tanuja Singh, D.B.A., Dean of the Greehey School of Business. "The economic climate in Texas is intricately related to developments in the energy sector, and our students would benefit from his insights into the future of energy in Texas."
Howard has more than 20 years of experience developing and managing midstream companies as a leader in the energy industry. In 2011, he co-founded Howard Midstream Energy Partners, LLC, which now owns and operates a portfolio of midstream assets, including more than 700 miles of pipeline in the Eagle Ford and Marcellus shale plays, processing plants in South Texas and major logistics port and railroad hubs on the Texas Gulf Coast.
"We're eager to hear Mr. Howard's story and his perspectives on the energy industry as it affects the South Central Texas area," said Chris Edelen, St. Mary's Executive in Residence and Chairman of the Breakfast Series.
More about Mike Howard, from his bio
Under Howard's leadership, Howard Midstream Energy Partners, LLC (HEP) is constructing a 200-mile pipeline connecting South Texas gas production to the Monterrey, Mexico, market. The company has deployed more than $1.7 billion in green field projects and acquisitions in the past five years.
Before HEP, Howard was President of Midstream for Energy Transfer Partners, a Fortune 100 company, where he built business units responsible for some of the company's largest organic-growth midstream projects to date, totaling more than $7 billion.
Prior to that, Howard spent two years with Crosstex Energy, L.P. as Vice President of Engineering and Operations. He also held various management positions with Union Pacific Resources and its successor, DCP Midstream.
Howard received a bachelor's degree in Chemical Engineering from Texas A&M University-Kingsville. He lives with his family in San Antonio, where he is involved with the Bexar County United Way, Young Presidents' Organization and Texas Pipeline Association.
More about the Forum Breakfast series
The Meadows Center for Entrepreneurial Studies promotes and encourages entrepreneurial thought, business and activities locally, regionally and nationally. The purpose of the Forum on Entrepreneurship Breakfast Series is to offer the larger San Antonio community and students of St. Mary's University a forum to hear from some of the most talented individuals in industry and government. Funds generated from the series support student scholarships and encourage entrepreneurial activities in San Antonio and the region.
In February, the Forum Breakfast series featured Shannon Schuyler, principal, chief purpose officer and corporate responsibility leader of PricewaterhouseCoopers LLP (PwC). Past speakers include Daymond John, "Shark Tank" investor and founder of FUBU; Colleen Barrett, president emerita and corporate secretary of Southwest Airlines; Stuart Parker, CEO of USAA; Paula Gold-Williams, CEO of CPS Energy; and Bill Greehey, chairman of NuStar Energy, L.P.
The series' 2016-17 title sponsor is PwC. For information on sponsorship opportunities and purchasing tables and individual tickets, please contact Pamela Duffy, CAP-OM, at forumbreakfast@stmarytx.edu or 210-436-3124.