Business School alumna makes her mark in the world of beauty
by Katherine Benavides (B.A. '13)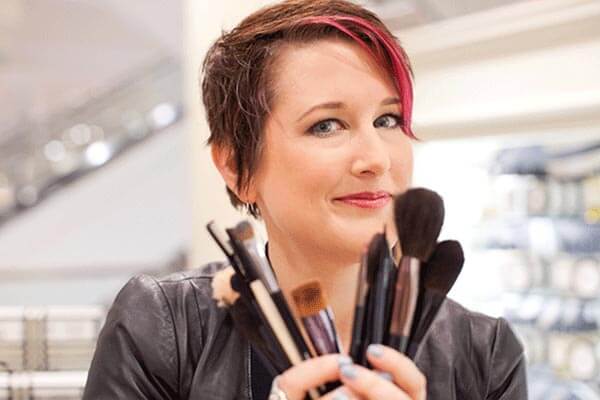 Kate (Szecsy) Fannin (B.B.A. '95) sits in her Seattle office looking at beauty blogs, magazine clippings, fashion sketches and makeup samples. As marketing director and beauty trend editor for the retail giant Nordstrom, these are just some of her tools
Fannin interprets and develops beauty trends each season and ensures they are being communicated clearly to customers. She sees her ideas come to life every day in the form of store displays, digital ads, Web pages and blog posts. She and her team travel to New York City frequently to meet with representatives from companies such as Christian Dior and Clinique, talk with magazine editors and bloggers, and even attend New York Fashion Week.
"We're backstage to see new beauty techniques and trends and to hear directly from the makeup artists about what's inspiring them," Fannin said. "Seeing the frenzy backstage and models up close is really exciting."
Her passion began at an early age, and during college, she immersed herself in the retail world.
"I liked fashion, but I was most interested in consumer behavior and marketing," Fannin said.
Her father, a former marketing professor at St. Mary's (Richard Szecsy, Ph.D., now retired), kindled her interest in the field from an academic perspective while the supervisors in her retail jobs challenged her to take on more responsibility and complex assignments.
"The store managers tasked me with merchandising an entire store, and they let me take risks. It was daunting, but they fully supported me."
After years of experience on the sales floor, she earned her MBA from the University of Illinois with an eye on corporate marketing and strategy positions. And since Fannin now wears two hats, one in marketing and one in trend development, her role at Nordstrom is a perfect fit.
"Nordstrom's goal is to inspire confidence in women so they can express all the ways they are beautiful."