by Carmel Tajonera
Born and raised in Laredo, Refugio "Ito" Romo, Ph.D. (B.A. '83, M.A. '93), has seen firsthand the trials that many endure while living in the small towns along the U.S.-Mexico border. In fact, Romo's family has lived on both sides of the border for nine generations.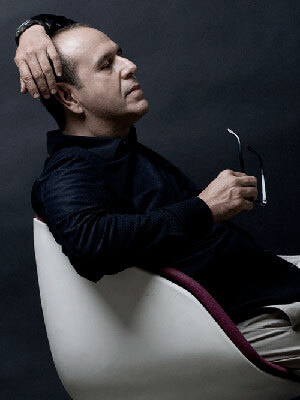 Perhaps it is personal experience that has led to so much acclaim for his latest work, The Border is Burning (University of New Mexico Press), a collection of 13 short stories that take place in towns on the U.S.-Mexico border. Through evocative vignettes, readers get a glimpse of characters' broken lives and dreams.
"I want you to see the border no one wants to see," said Romo, Associate Professor of English and Communication Studies at St. Mary's.
Since its release, the book has received praise from book editors at Texas Monthly, San Antonio Express-News, San Antonio Current, The Texas Observer, Tucson Weekly and El Paso Times.
In the stories, themes of addiction, alienation, depression and poverty are ubiquitous. Romo says these issues are rampant throughout the border towns, yet society has been quick to look the other way until the concepts no longer seem real anymore.
"I want to shake people up," Romo said. "I want to bring attention to the people we've pushed to the fringes of society — people we've demonized."