August 10, 2023
Panelists include former Bexar County Judge Nelson Wolff, U.S. Rep. Tony Gonzales, Sister Norma Pimentel of Catholic Charities of the Rio Grande Valley and Clinical Professor of Law Erica Schommer
To continue St. Mary's University's dedicated pursuit of fostering meaningful dialogue for our community's well-being, the St. Mary's Center for Catholic Studies will present a panel discussion on Finding Common Ground for the Common Good: Immigration Reform on Tuesday, Aug. 15.
This panel discussion will unite seasoned public servants and experts with extensive experience in tackling a range of challenges — including those linked to immigration — and working with others to serve the common good. The discussion is free and open to the public. It will take place from 7 to 8:30 p.m. on Tuesday, Aug. 15, in the University Center, Conference Room A.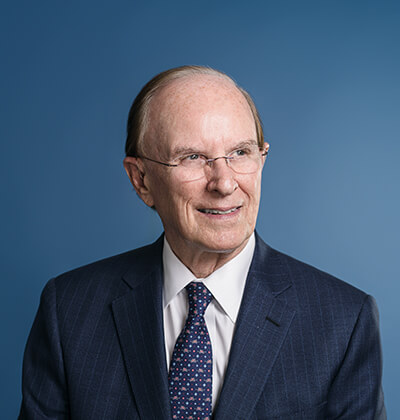 The event will be moderated by St. Mary's President Thomas M. Mengler, J.D. It will feature the Hon. Nelson Wolff (B.B.A. '66, J.D. '66), the retired Bexar County judge who is now a St. Mary's University Distinguished Service Professor.
"This discussion will offer our community a chance to reflect on one of society's most challenging current issues, immigration reform," Wolff said. "We can find common ground to help our community improve its approach to immigration. Each one of us can make our situation better by working together."
Additional panelists include:
Tony Gonzales, U.S. Congressman (TX-23)

Sister Norma Pimentel (M.A. '89), Executive Director of Catholic Charities of the Rio Grande Valley

Erica B. Schommer, J.D., St. Mary's Clinical Professor of Law and Englehardt Research Fellow
The speakers serve as exemplars for finding common ground with people who differ in their opinions or perspectives. The community is invited to glean insights from these experts about the obstacles and possibilities of immigration reform.
The Hon. Nelson Wolff, J.D., is a retired Bexar County judge and Democratic politician from San Antonio. He represented Bexar County in the Texas House of Representatives from 1971 to 1973 and the Texas Senate from 1973 to 1975. Wolff served on the San Antonio City Council from 1987 to 1991 and then as mayor of San Antonio from 1991 to 1995. He served as Bexar County judge from 2001 until 2022. In January, Wolff was appointed as University Distinguished Service Professor at St. Mary's University. He earned his bachelor's and law degrees from St. Mary's.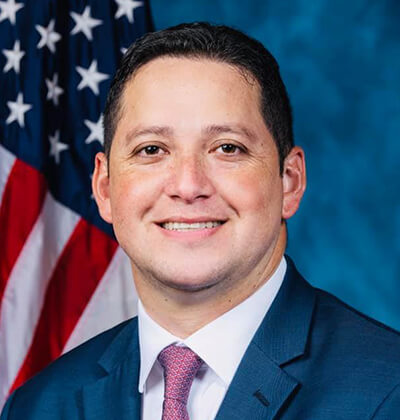 Tony Gonzales, U.S. Congressman (TX-23), oversees 800 miles of the U.S.-Mexico border, the largest stretch of the border territory of any Congressional district. Any decisions made regarding immigration and border security directly impact the communities in his district. Gonzales is a member of the House Appropriations Committee and the House Homeland Security Committee. He has 20 years of military experience and holds a master's degree in International Relations from American Public University, and is a Ph.D. candidate in International Development at the University of Southern Mississippi.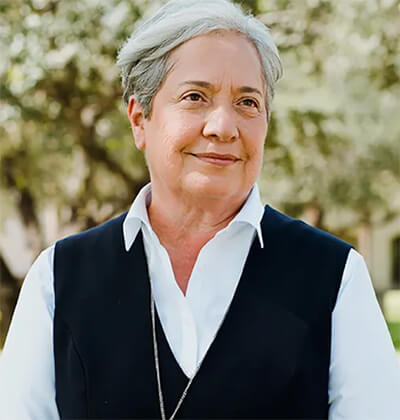 Norma Pimentel is a Sister with the Missionaries of Jesus. As Executive Director of Catholic Charities of the Rio Grande Valley, she oversees the charitable arm of the Diocese of Brownsville, providing oversight of the different ministries and services in the areas of the Rio Grande Valley. In recognition of her advocacy for migrants and humanitarian work along the US-Mexico border, Pimentel has received the Catholic Charities USA Martin Luther King, Jr. "Keep the Dream Alive" Award, Rio Grande Valley's "Citizen of the Year," TIME magazine's 100 Most Influential People of 2020 and is the recipient of the University of Notre Dame's Laetare Medal, which is among the highest honors for an American Catholic. She earned a master's in Theology at St. Mary's. Read more on Pimentel in Gold & Blue Magazine.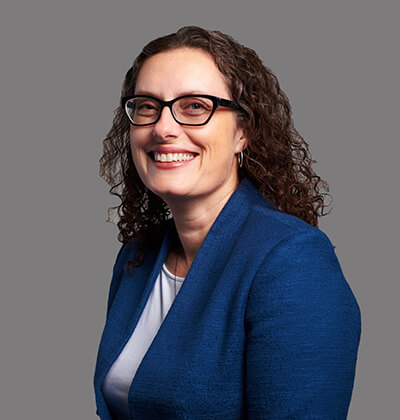 Erica B. Schommer, J.D., St. Mary's Clinical Professor of Law and Englehardt Research Fellow, leads the School of Law's Immigration and Human Rights Clinic. Before joining St. Mary's, Schommer was in private practice where she focused on detained removal defense and federal court litigation. She began her career working on the U.S.-Mexico border at Texas RioGrande Legal Aid, Inc., where she represented many survivors of domestic violence and human trafficking and directed the Legal Orientation Program at the Willacy County Regional Detention Center in Raymondville.